Although mother-daughter duo Diane Emery and Robin Gordon had no previous experience in the restaurant industry, together they purchased Caseyville Cafe in Caseyville, Ill., more than three years ago. At one point their eatery was making enough money to simply break even with its costs, but it soon turned into a failing venture, with more than $6,000 being lost every month. Just months away from shutting down their business entirely, the ladies looked to Robert Irvine for a complete Restaurant: Impossible overhaul. It soon became clear to Robert that this "dirty, dysfunctional" space was in need of not simply an aesthetic transformation, but also vast changes to its menu and management. In two days and with only $10,000, he worked with Diane and Robin to revamp all aspects of Caseyville Cafe, which ultimately reopened with crowd-pleasing food and a roomful of satisfied customers. We checked in with Robin a few months after Robert left to find out how her business is doing today.
Since its Restaurant: Impossible debut, Caseyville Cafe has had an increase in business. Although they're still working to manage supply costs, Robin and Diane are slowly minimizing their debt.
Much of the front-of-house staff remains at the restaurant, and the servers are now taking better care of their customers. Diane and Robin still struggle with gossip among the servers, but Robin notes that her mother "has been trying to improve" in her communications with the staff. "My mother has been spending more time at the cafe. She has been doing the majority of the management," she tells us.
Robin adds that "the food has improved and is consistent" at Caseyville. The restaurant is now featuring both its original menu and Robert's new offerings, but Robin says that "the ribeye and asparagus have been a success."
Looking back on her Restaurant: Impossible experience, Robin believes its most-valuable result to be the effect it has had on Diane. "I think Robert has finally made my mother realize that she needs to take the cafe more seriously or else it will close," she explains.
More From Restaurant Revisited:
Maniaci's Italian Bistro (March 10)
Dinner Bell Restaurant (February 27)
Nanny Goat's Cafe & Feed Bin (February 20)
Sapori D'Italia (January 23)
Windseeker Restaurant (January 16)
Whiskey Creek Steakhouse (January 2)
Rising Sun Bistro (December 19)
Boys & Girls Club of Southwest Missouri (December 9)
Bronk's Bar and Grill (December 5)
Rohrer's Tavern (November 28)
Poco's on the Boulevard (November 21)
Oleander Bar and Grill (October 17)
Valley Inn (October 10)
Whistle Stop (October 3)
The Maple Tree Cafe (September 26)
Michele's (September 19)
Paliani's Restaurant (September 12)
Frankie's (September 5)
Gusanoz (August 29)
More posts from Maria Russo.
Similar Posts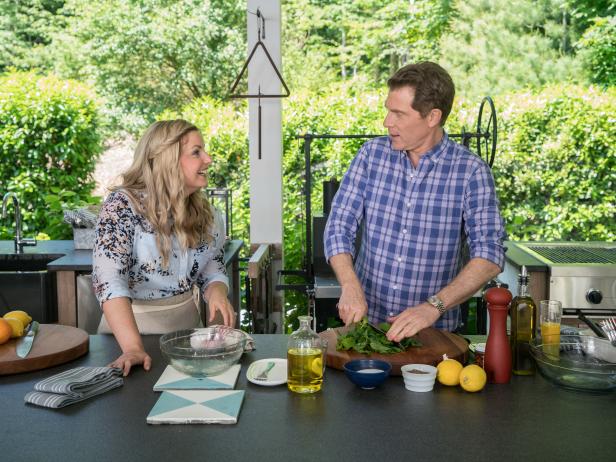 Get the latest details on the all-new series, The Bobby and Damaris Show....