In the Sweet Genius kitchen, Master Pastry Chef Ron Ben-Israel is all business and no nonsense, challenging top professional bakers to a slew of culinary tasks on the clock. When he's in charge, only confectionary perfection will suffice; others' second-best efforts are simply unworthy of the genius title.
All of that is about to change come Sunday night, when Chef Ron drops by Boot Camp to lead the Worst Cooks in America recruits in a simple baking how-to. No longer striving for excellence, the Sweet Genius himself is after mere edibility when it comes to concocting cakes with some contestants who've opened their ovens only a handful of times — ever. Will he be able to instill in them a penchant for light, airy batters and smooth, fluffy frostings, or will the teams crumble under the pressures of pastry?
Given the sneak-peek image above from Sunday's all-new episode, it looks as though it's Chef Ron who's taking the brunt of the challenge, as the Blue Team's Alina Bolshakova dangles a bowlful of frosting over his head. Is her maneuver somehow part of the cake-making process, or do you think this is simply a well-meaning game she's playing with Chef Ron? Will the Sweet Genius soon be covered with fallen frosting, or does he manage to dodge Alina's bright-orange spread?
Before you tune in this Sunday at 9pm/8c to find out what happens next, we're challenging you, Worst Cooks in America fans, to write your best captions (tastefully appropriate, please) for this moment in the comments below.
Want to try your hand at recipes featured on Worst Cooks in America? Browse top recipes made by Chefs Anne Burrell and Bobby Flay. 
More posts from Maria Russo.
Similar Posts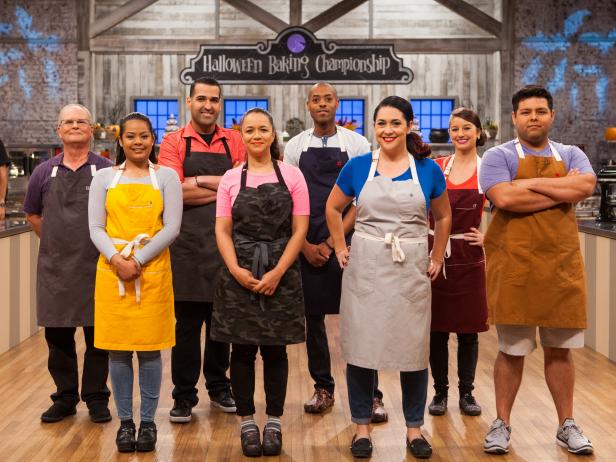 Get the details on the all-new season of Halloween Baking Championship, premiering on Sunday, Sept. 25 at 9|8c....