As you gather your family members to celebrate the Passover Seder, offer them a taste of something new this year by switching up your usual holiday dishes and introducing creative takes on traditional recipes. We've rounded up Food Network's top-five Passover picks to help you pull off an entire meal — complete with casual drinks, showstopping main dishes, a sweet-tooth-satisfying dessert and everything in between — with ease. Check out our favorite recipes below, then tell us in the comments what meals your family will be enjoying this Passover.
5. Flourless Walnut-Date Cake — Rich and indulgent, Food Network Magazine's fuss-free cake boasts a smooth glaze of bittersweet chocolate and honey, and, best of all, it an be ready to enjoy in less than one hour.
4. Spiced Tea Punch — If you're hosting young guests this holiday, leave out the rum from this light, fruity sipper, made with apple spice tea, bright orange juice and bubbly ginger ale, and garnished with a fragrant cinnamon stick.
3. Roasted Carrots With Za'atar — Instead of roasting carrots with everyday salt and pepper alone, try adding a few pinches of za'atar, a Middle Eastern spice blend featuring oregano, thyme and sumac, to transform the vegetables into an extra-special side dish.
2. Matzo Ball Soup (pictured above) — The secret to making this recipe successfully is letting the matzo ball dough chill before rolling it into rounds and adding it to the broth; this will help the balls keep their shape while cooking.
1. Beef Brisket* — A big-batch main dish brimming with bold flavors, Tyler's five-star brisket is rubbed with a garlic-rosemary paste, then slowly roasted with root vegetables until it's deliciously moist and tender. Watch the video below to see how he makes it.
*Note: This recipe is made with canola oil. To make sure it is kosher for Passover, substitute grapeseed oil.
More posts from Maria Russo.
Similar Posts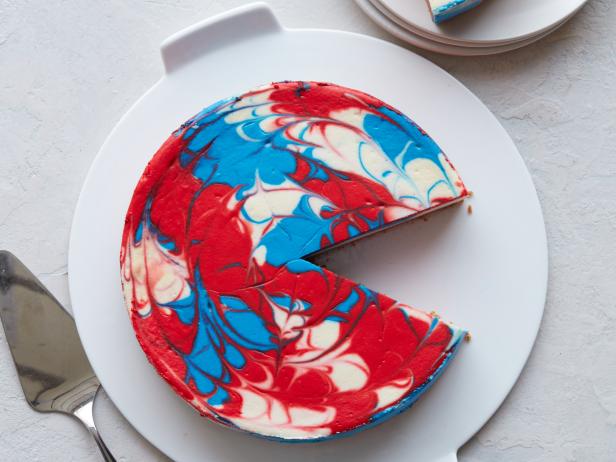 This week, our social feeds were inundated with red, white and blue....