Instead of looking to rich, indulgent dips to pair with chips or vegetables, try making better-for-you hummus, a traditionally no-cook mixture of ground chickpeas and extra-virgin olive oil. This smooth, creamy combination takes just minutes to prepare in a blender or food processor and can be easily featured alongside salty pretzels, crispy pita wedges and fresh crudité alike. Not just for appetizers or simple snacking, however, hummus also transforms everyday sandwiches, salads and pizzas into next-level meals with little effort or time. Spread it onto bread, mix it into dressings or use it in place of sauce on pizza for a creative twist to traditional dishes. Check out Food Network's top-five hummus recipes below for a varied roundup of classic and inspired versions of this no-fail favorite.
5. Buffalo Wing Hummus — Enjoy the flavors of Buffalo-style chicken wings without the meaty bones in this lookalike dip, boasting a combination of barbecue and hot sauces, plus a pinch of paprika for subtle spice.
4. Edamame Hummus — A key ingredient in Food Network Kitchens' hummus is tahini, a soft sesame-seed paste that adds unbeatable silkiness to the easy recipe, ready to eat in mere minutes, thanks to timesaving frozen edamame.
3. Black Bean Hummus — Made with just a handful of ingredients, including hearty black beans and a splash of lemon juice, Melissa's protein-packed dip features a slightly chunky texture, as she stops the food processor just short of achieving a smooth consistency.
2. White Bean and Roasted Eggplant Hummus — Giada puts Mediterranean flavors like cannellini beans and roasted eggplant to work in her tried-and-true spread, best served with cool, crunchy cucumber slices.
1. Hummus Dip —A go-to recipe that takes just 10 quick minutes to prepare, this top-rated traditional hummus (pictured above) boasts the fragrant warmth of cumin and the freshness of chopped parsley. Click the play button on the video below to watch how it's made.
More posts from Maria Russo.
Similar Posts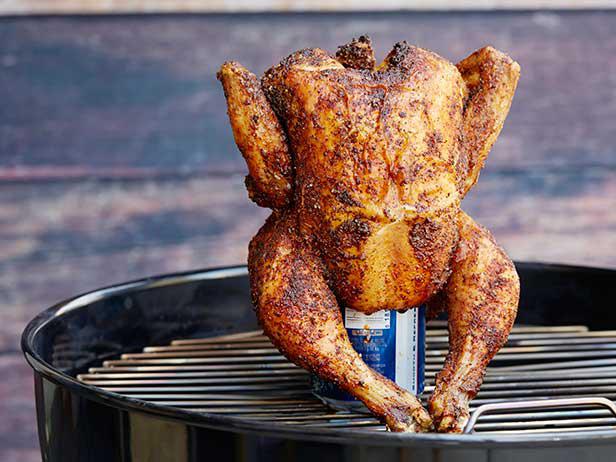 This clever grilling technique is easy enough to perfect even on your first try making it....