Have onions at home, or maybe turmeric, a packet of Kool-Aid or Red Hots candies? If you do, then you're in luck, because you are on your way to creating your own homemade dyes for coloring Easter eggs. You may look at the household items and think nothing of them, but with just some water, vinegar, and a little time, you can color eggs without buying the box of dyes from the supermarket. But the best part about the project is that it's fun to do, especially when you get the kids involved — helping color the eggs only, of course. It's part science experiment and part fun.
It all starts with creating a concentrated dye by boiling your chosen ingredient (be it vegetable, candy, etc.) with water and vinegar. Get Food Network Magazine's how-to recipe here for eggs dyed with beets, onion skins, turmeric, red cabbage and coffee. Then click on the gallery to get five more ideas from Food Network Magazine that use Now and Later candies, Red Hots, Jell-O, frozen blueberries and Kool-Aid. Your family will love trying out the different dyes to discover their color intensities. Happy Easter!
For more holiday ideas, visit Food Network's Easter Central. Have you ever made your own dyes for Easter eggs? Share your recipe in the comments.
More posts from Joseph Erdos.
Similar Posts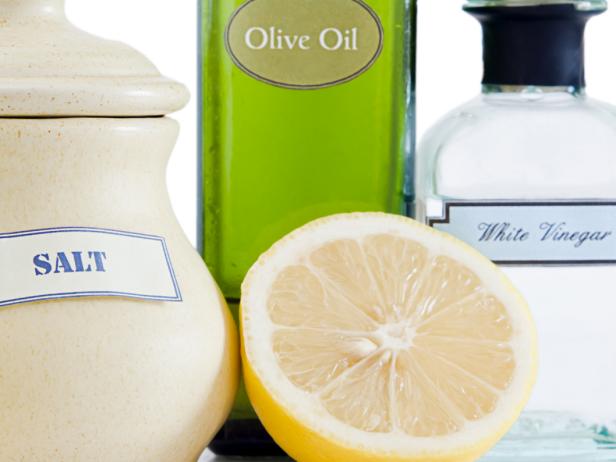 Before you reach under the sink for any household cleaning products, give DIY cleaners a try to polish stainless steel, clean grease stains and freshe...