Last night the celebrities on Rachael vs. Guy: Celebrity Cook-Off had an exciting challenge ahead of them. They had to cook lunches to serve out of food trucks to 100 hungry customers. For the challenge Team Rachael chose the Comfort Cruiser food truck and made chili cheese dogs, mac 'n' cheese, and meatballs with mashed potatoes. Team Guy's last remaining celebrity, Dean, went with Mighty Mexican and made triple-pork tacos. Both food truck concepts proved to be a hit with the crowd, though some dishes were more popular than others. In the end, Dean's tacos got the most votes and won him the challenge.
When it comes to food truck food, many of you probably have a favorite standby like tacos, pizza, dumplings, hot dogs, etc. But if you had to come up with your own food truck concept, what would it be? Would you do something unique and different like Funky Fusion? FN Dish wants to know what would be your ideal food truck, what you would name it and the menu you would offer.
What would be your dream food truck? What would you name it? What food would you serve? Leave a comment below.
Don't forget to watch the season finale of Rachael vs. Guy: Celebrity Cook-Off on Sunday, February 10 at 9pm/8c and keep coming back to FN Dish for more exclusive content.
More posts from Joseph Erdos.
Similar Posts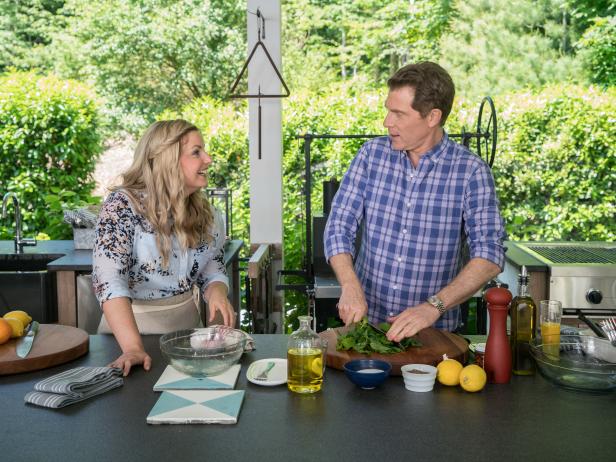 Get the latest details on the all-new series, The Bobby and Damaris Show....