This season of Rachael vs. Guy: Celebrity Cook-Off puts the celebrity contestants in different situations every episode with challenges that test a certain aspect of their culinary know-how. This past episode tested their skills at a party they catered for kids. But the next challenge will test their ability to serve a hungry lunch crowd in a limited amount of time, which may be more challenging for some than for others. Their dishes must meet the lunchtime standard and be served promptly and with care to customers.
In the above sneak-peek photo, Kathy from Team Rachael and Dean from Team Guy are taking a break and chatting with Rachael. It appears Dean took a camera photo of the three of them and is now showing the result to the ladies. But what is he saying? What is Kathy saying? Why is Rachael pointing at Kathy? Did someone forget to smile or make a funny face in the photo?
We're challenging you, Rachael vs. Guy fans, to write your best captions (tastefully appropriate, please) for this moment in the comments below.
More from Rachael vs. Guy:
Episode 4 Highlights (Photos)
Episode 5 Preview (Video)
Vote for Your Favorite Celebrity
Watch Rachael vs. Guy: Celebrity Cook-Off at a special time on Sunday, February 3 at 10pm/9c and keep coming back to FN Dish for the latest on the competition, including exit interviews, recaps and exclusive previews.
More posts from Joseph Erdos.
Similar Posts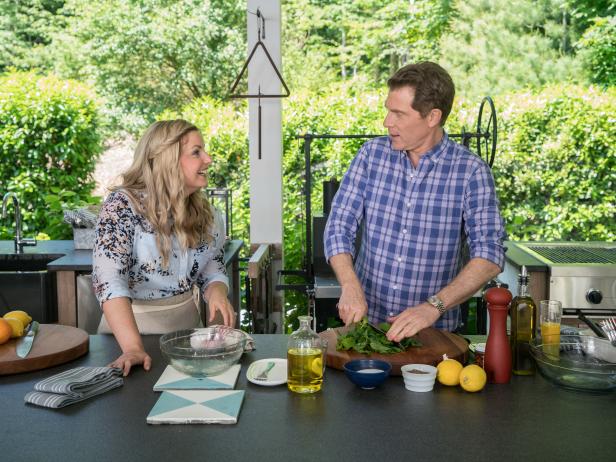 Get the latest details on the all-new series, The Bobby and Damaris Show....