Put out a state-themed cheese board. Then, plan a trip to see the cheesiest destinations in America.
Getting a new license plate can be a headache. Getting a license-plate cheese board, not so much. These fun state-themed beech-wood boards (pictured above) are etched with locally themed tag numbers, like BIG APL3 for New York and FRS SQZ for Florida. Eight states are up for grabs: California, New York, New Jersey, Texas, Massachusetts, Washington, Florida and Minnesota ($25 each, Talisman Designs; amazon.com).
West
ALL YOU CAN EAT
Four Seasons Hotel, Seattle
The Four Seasons' Art Lounge is the place to be between 9 and 11 p.m.: Its 14-foot all-you-can-eat cheese buffet is half its normal price, just $7. Rooms from $315 per night; 99 Union St.; fourseasons.com/seattle
GOAT FEEDING
Surfing Goat Dairy, Kula, Hawaii
Maui doesn't seem like the place to get a taste of dairy farming, but more than 40,000 people come to Surfing Goat Dairy each year to do just that. After visiting the goat pens to milk and feed the animals, you can taste the fruits of your labor: Tours include a sample of several different cheeses made on the farm. Tours from $10; 3651 Omaopio Rd.; surfinggoatdairy.com

CHEESE ON WHEELS
The Cheese Plate PDX, Portland, Ore.
No need to go to a high-end restaurant to get a fancy cheese plate: Two locals have parked this cheese shop on one of Portland's main drags. In addition to cheese boards, they serve a steady stream of specials, like fried goat cheese or cheddar-ale soup. 2231 NE Alberta St.; thecheeseplatepdx.com
BLUE CHEESE CANDY
Bice, San Diego
This Italian restaurant is known for its pasta, but regulars recommend sitting at the 10-seat cheese bar and ordering the blue cheese cotton candy — chunks of blue cheese swathed in spun sugar. It's a cheese course and dessert rolled into one. $10 for two pieces; 425 Island Ave.; bicesandiego.com
CHEESY BAR
F Street Station, Anchorage, Ala.
The 40-pound block of Tillamook sharp cheddar sitting on this bar doesn't appear to be a snack: There's a sign that reads "For Display Only," as required by the local health department. The big secret is that bartenders actually want customers to take a slice, so feel free to dig in! 325 F St.; 907-272-5196
CHEESE FEST
California's Artisan Cheese Festival, Petaluma, Calif.
March is cheese season in Petaluma: The local Sheraton hosts a 3-day celebration of small-batch cheeses made in the Golden State. This year's event, March 22-24, includes field trips to local farms, cheese-themed seminars and a tasting at the hotel, where you can sample more than 100 locally produced cheeses. 745 Baywood Dr.; artisancheesefestival.com
Star Pick: "I like the Mt. tam triple cream brie at Cowgirl Creamery in Marin County, Calif. (cowgirl creamery.com). I use it on my burger at Wayfare Tavern." —Tyler Florence
Midwest
BIG WHEEL
Jungle Jim's International Market, Cincinnati
Jungle Jim's isn't your average grocery store: At its Eastgate location in Cincinnati, the cheese department is nearly 4,000 square feet and stocks 1,400 different cheeses from around the world. The centerpiece of the section is The Big Cheese, a 7,155-pound, 6-foot-tall wheel of cheddar; workers use a tension wire to break it down into smaller blocks for sale. $7 per pound; 4450 Eastgate South Dr.; junglejims.com
CHOCOLATE-FLAVORED CHEESE
Frankenmuth Cheese Haus, Frankenmuth, Mich.
This store stocks up to 140 types of cheese, but it's famous for its chocolate cheese, a twist on monterey jack that tastes remarkably like chocolate. Take a sample of plain, chocolate peanut butter or chocolate mint and you'll inevitably want to buy a pound for the road. $9 per pound; 561 S. Main St.; frankenmuthcheesehaus.com
TOURIST TIPS
Greater Green Bay Convention & Visitors Bureau, Green Bay, Wis.
Stop in for insider tips on local cheese attractions and you'll find a great photo op: cheese benches created by the company that sells those popular Green Bay Packers Cheesehead hats. Sit on one, say "cheese!" and then swing by Foamation (3775 S. Packard Ave., St. Francis, WI; cheesehead.com) for some hats to take home. 1901 S. Oneida St.; greenbay.com
NACHO MOUNTAIN
Tios Mexican CafÉ, Ann Arbor, Mich.
The 5-pound order of nachos here was originally just a gimmicky eating challenge, but when customers kept requesting it to share with a group, Mount Nacheesmo was born. The massive mound of chips is served on a large pizza platter. $40; 401 E. Liberty St.; tiosmexicancafe.com
HISTORY LESSON
Heini's Cheese Chalet, Millersburg, Ohio
Peter Dauwalder, one of Heini's owners, is such a cheese lover that he asked a local artist to paint a mural in his shop depicting centuries of cheese making. The 32-foot-long work shows nomads discovering how to make cheese in the Sahara, pilgrims bringing goats and calves to America and more. Take it all in, then try samples of Heini's own cheeses. 6005 Country Hwy. 77; heinis.com
FRESH CURDS
Twin County Dairy, Kalona, Iowa
Cheese curds — pieces of cheddar before they've been aged or processed — have a cult following across the Midwest, and you can watch workers make them here. When they're fresh, the mild-flavored nuggets squeak when you bite into them. Have a taste and you'll see why they've become a regional obsession. Free tour, $4.50 for a pound of cheese curds; 2206 540th St. SW; twincountydairyinc.com
Star Pick: "The mozzarella from CONTE DI SAVOIA in Chicago's Little Italy (contedisavoia.com) is the best. They make it there by hand, and it's a pillowy cloud of rich, milky goodness." —Jeff Mauro
South
FARM STAY
Blackberry Farm, Walland, Tenn.
This luxury Smoky Mountains resort is also a 4,200-acre farm. Taste the sheep's milk cheese made on-site at the hotel's weekly cooking demos or at its restaurant, The Barn. Rooms from $795 (includes three meals); 1471 W. Millers Cove Rd.; blackberryfarm.com
BEER CHEESE BIRTHPLACE
Hall's on the River, Winchester, Ky.
The owner of this tavern added beer cheese to the menu in the 1940s, hoping that the spicy cayenne-and-lager-spiked cheddar spread would make patrons thirsty for more beer. Today it's served statewide, and Hall's still dishes out this spicy specialty. Stop by and see if you can take the heat. $9; 1225 Athens Boonesboro Rd.; 859-527-6620
HOLY GOUDA
Our Lady of the Angels Monastery, Crozet, Va.
The Sisters of Our Lady of the Angels live in the foothills of the Blue Ridge Mountains, but their home isn't a typical monastery: They make gouda to support themselves, and they sell about 20,000 pounds a year. Visit the monastery to tour the chapel and snag a 2-pound wheel of cheese to go. $25 for a 2-pound wheel; 3365 Monastery Dr.; olamonastery.org
CHEESE WALL
O2BKids! Supercenter, Gainesville, Fla.
Young cheese lovers and their parents will appreciate the climbing wall at O2BKids! (a children's play center): It's designed to look like a giant stack of cheese. Kids can race to the top of the 30-foot-tall structure, and once they've worked up an appetite, they can create their own cheese sandwich at the O2BKids! cafe. $2-$6 admission; 6680 W. Newberry Rd.; o2bkids.com
TEXAS-STYLE CHEESE PLATE
H-E-B, Multiple locations in Texas
There's no shortage of state pride in Texas, and the grocery chain H-E-B does its part with blocks of colby jack shaped like the Lone Star state. Buy a piece on its own or pick up a cheese-and-fruit party tray that features a state-shaped slice as the centerpiece. $6 per pound, $30 for a party tray; heb.com
CHEESE MAKER'S DINNER
Elodie Farms, Rougemont, N.C.
After shipping his cheeses to chefs for about a year, Elodie Farms owner, Dave Artigues, decided to bring the chefs to his place. His monthly Dinner on the Porch event features a meal made by local chefs using his own cheeses. Chef Shane Ingram of Four Square Restaurant (2701 Chapel Hill Rd., Durham, N.C.; foursquarerestaurant.com) is up next, on March 17. $65 per person; 9522 Hampton Rd.; elodiefarms.com
Star Pick: "My favorite cheese is the Georgia Gouda from SWEET GRASS DAIRY in Thomasville, Ga. (sweetgrassdairy.com). I have some in my refrigerator right now." —Alton Brown
Northeast
CHEESY BED AND BREAKFAST
Trevin Farms, Sudbury, Vt.
Guests who book a cheese making stay at this picturesque bed and breakfast spend 2 days milking goats and cutting cheese curds — and they get to take some home as a souvenir. Two-night cheese making package from $295 (for two); 901 Willowbrook Rd.; trevinfarms.com
MINI CHEESE FACTORY
Valley Shepherd Creamery, Philadelphia
One of the newest tenants at Reading Terminal Market, New Jersey-based Valley Shepherd Creamery has a glass wall where you can watch cheese making in action, including cheese curd production in a 1,300-pound vat. 12th & Arch Streets; valleyshepherd.com
MAC AND CHEESE JOINT
Macdaddy's, Multiple locations in Connecticut
Robert Dunn says his mom never served the same type of mac and cheese twice, so when he opened his first restaurant about 2 years ago, his concept was set: mac and cheese in every form. He sells more than 25 types, including a pizza-flavored one and the Mac Zeppole, a dessert made with deep-fried elbow pasta. From $5; macdaddyrestaurants.com
CHEESE MAKING SUPERSTORE
New England Cheesemaking Supply Company, South Deerfield, Mass.
Ricki Carroll was disappointed when she couldn't find all of the cheese making supplies she wanted in one place, so she opened this one-stop cheese supply shop in 1978. Her warehouse store stocks about 200 items for aspiring cheese makers. 54B Whately Rd.; cheesemaking.com
CHEESESTEAK CHALLENGE
Shaggy's Original Cheesesteak, Staten Island, N.Y.
Shaggy's is famous for its cheesesteaks but infamous for its eating challenge: Finish a hoagie with 3 pounds of rib eye, 1 pound of cheese, a half pound of onions and a half pound of peppers in less than an hour, and your meal is free. Only eight people have succeeded, while 40 are immortalized on the restaurant's Wall of Shame. $45; 2461 Hylan Blvd.; shaggyscheesesteaks.com
CHEESE CAVES
Murray's Cheese, New York City
About 22,000 pounds of cheese are hidden underground in New York City's West Village, where Murray's Cheese stores and ages its inventory. The shop's Mystery of the Caves class includes a guided tour of the five caves, along with a 45-minute cheese tasting. Or you can sample several cheese and drink pairings and take a 20-minute walk through the caves as part of the Pours and Tours program. $75 for Mystery of the Caves, $30 for Pours and Tours; 254 Bleecker St.; murrayscheese.com

Star Pick: "I really love Tumbleweed cheese from 5 Spoke Creamery (5spokecreamery.com) in Goshen, N.Y. — it's a cross between Cantal and cheddar." —Alex Guarnaschelli
More posts from Food Network Magazine.
Similar Posts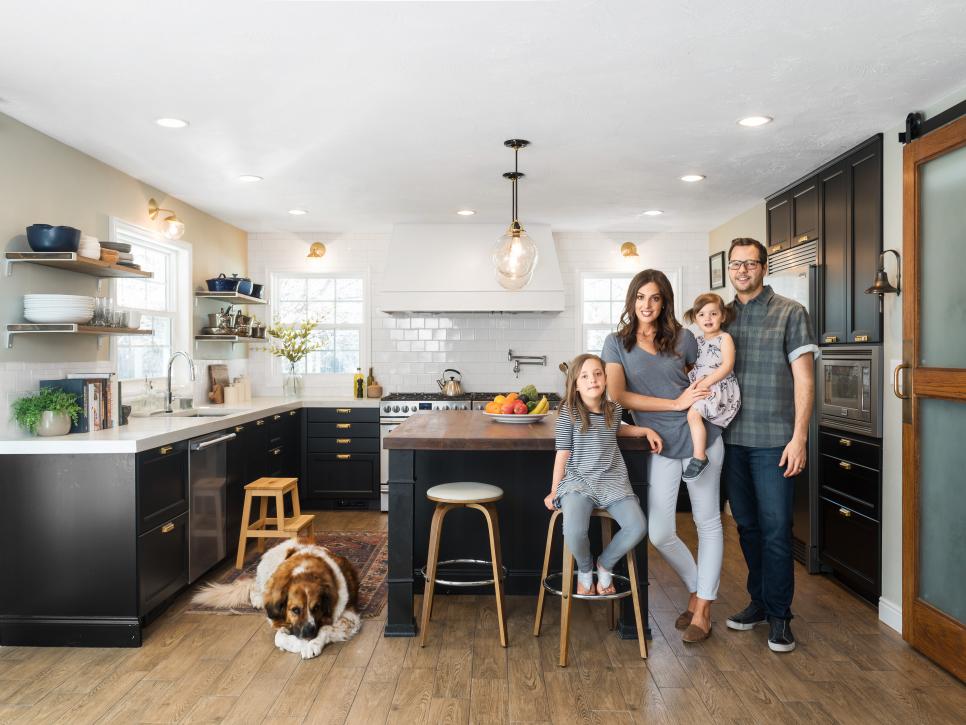 Food Network Magazine is looking for an amazing kitchen to feature in the upcoming readers' choice issue....