Dust off those slow cookers and Dutch ovens. This week, we're breaking down the most comforting stew recipes by protein. When simmered low and slow, even the toughest meats transform into soft, no-knife-necessary morsels. In the end, the theme here is gentle cooking, and just about any ingredient will do.
Oftentimes, when a stew hankering hits, it's of the beef genre. Paula Deen's Old-Time Beef Stew is deeply rich and ultimately classic. Food Network Magazine's zesty Slow-Cooker Caribbean Beef Stew is over-the-top with a hit of hot sauce.
Sausage may not necessarily require low-heat cooking for its finer side to emerge, but Food Network Magazine's Sausage-and-Vegetable Stew and Shrimp and Chorizo Stew are savory and heartening.
Whether it's being roasted, smoked or stewed, turkey is typically done the most justice when you take your sweet time. Luckily, there's a slew of ways to put this moist-as-can-be white meat to use. Food Network Magazine's Slow-Cooker Moroccan Turkey Stew is imbued with a subtle sweetness from apricots, raisins and butternut squash. Turkey Dumpling Stew is brimming with that traditional turkey flavor. Mexican Turkey and Squash Stew gains extra flavor from store-bought salsa verde and cumin.
Though flaky and supple on its own, a well-executed fish stew is a light way to enjoy a soothing meal. Food Network Magazine's Portuguese-Style Fish Stew simmers to completion with a note of paprika, and is best soaked up with a hunk of crusty, toasted bread. Spicy Cajun Seafood Stew (pictured above) unites Andouille sausage with white fish and shrimp.
Stews need not be restricted to meat-lovers. Food Network Magazine's Carrot-Mushroom-Barley Stew and Slow-Cooker Squash Stew pack the same power as their meaty counterparts.
More stew recipes from friends and family:
The Cultural Dish: Traditional Beef and Irish Stew
Devour: Top 3 Chicken Stews
Cooking With Elise: Chicken and Sausage Gumbo
Virtually Homemade: Winter Vegetable Stew
The Sensitive Epicure: Gluten-Free Shepherd's Pie With Lamb and Rosemary
More posts from Allison Milam.
Similar Posts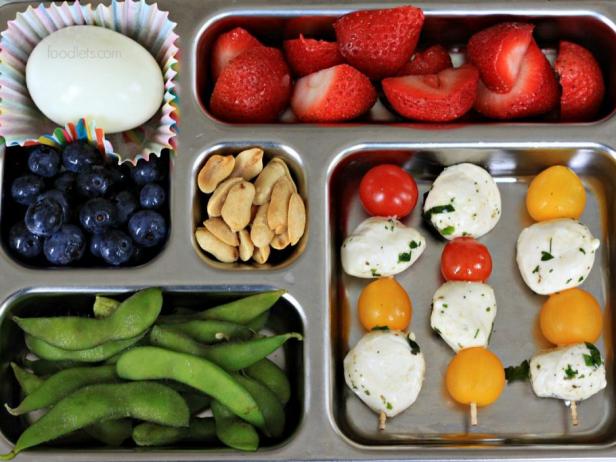 One mom shares her go-to trick for less-hectic weekday mornings....