In one of his most dramatic missions to date, Robert Irvine arrived in Kilgore, Texas, to help Nancy Dupre, then owner of Nanny Goat's Cafe & Feed Bin, transform her failing restaurant. But on day one of renovations she stormed out, vowing to end her Restaurant: Impossible experience before it even started. She became frustrated and simply overwhelmed when it was revealed that her daughter, Jessica, then cook at Nanny Goat's, was the root of her business's problems. Despite Nancy's refusal, her mother, Sissy, and Jessica agreed that Robert and his team should continue their project, and the next day, a calmer, more composed Nancy returned to the site more committed to this mission than ever.
Although Robert and his team helped launch Nanny Goat's into a new season of success with a crowd-pleasing menu and clean yet comfortable decor, Nancy decided to sell the restaurant for a profit, and has since entered retirement. Jessica no longer works at Nanny Goat's Cafe, but much of the eatery's other staff remains.
We checked in with Sharon Henley and Glenda Reid, the new owners of Nanny Goat's, who took control of the restaurant in the new year, and they're proud to say that their restaurant is "full of customers every day." They're pleased with its fresh, welcoming look and admit that they "work together like a well-oiled machine" with their employees.
Nanny Goat's is currently not serving dinner, although they plan to start nighttime service at the end of February. Looking back on the past couple months, Sharon and Glenda say, "We are grateful for everyone's support. We can't succeed without them."
More From Restaurant Revisited:
Sapori D'Italia (January 23)
Windseeker Restaurant (January 16)
Whiskey Creek Steakhouse (January 2)
Rising Sun Bistro (December 19)
Boys & Girls Club of Southwest Missouri (December 9)
Bronk's Bar and Grill (December 5)
Rohrer's Tavern (November 28)
Poco's on the Boulevard (November 21)
Oleander Bar and Grill (October 17)
Valley Inn (October 10)
Whistle Stop (October 3)
The Maple Tree Cafe (September 26)
Michele's (September 19)
Paliani's Restaurant (September 12)
Frankie's (September 5)
Gusanoz (August 29)
More posts from Maria Russo.
Similar Posts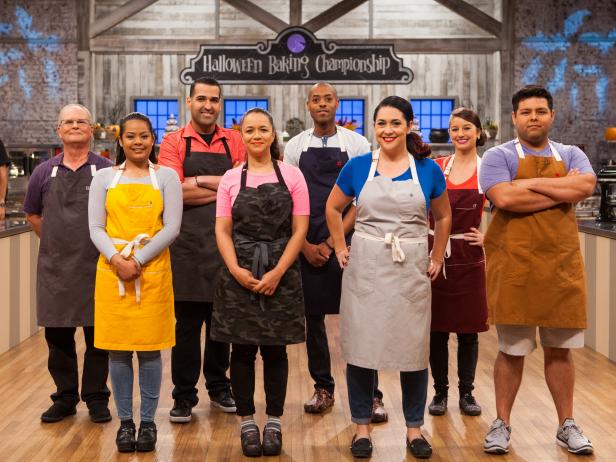 Get the details on the all-new season of Halloween Baking Championship, premiering on Sunday, Sept. 25 at 9|8c....