Not long after Robert Irvine arrived at Dinner Bell Restaurant in Madison, Tenn., it was clear to him that this mission would be unlike any he had done in the past. "This has got to be the most desperate restaurant I've ever been to," he reflected after meeting owner Tommy Kirkpatrick. Before its Restaurant: Impossible experience, Dinner Bell was just two days away from closing its doors, so it was up to Robert and his team to rescue the eatery from the brink of financial ruin. Despite initial tension between Robert and Tommy, who was frustrated with the acknowledgment of his failures, Dinner Bell ultimately reopened to a full house after a much-needed deep clean, a revamping of the menu and an interior overhaul. We checked in with Tommy a few months after the renovation to find out how his business is doing today.
Dinner Bell remains "very clean," according to Tommy, who, since the renovation, has held his employees accountable to excellence in both the front and back of the house. "Kitchen staff are expected to taste the food before each shift to ensure quality and expected to keep the kitchen in clean, working order," he tells us. The servers "definitely look more professional than they did before the show, and Tommy is "ensuring [they] are consistently wiping the tables and table bases down, and guests are greeted with personality and friendliness."
After the renovation, Tommy received some "positive" feedback from customers about Robert's new menu — especially the Derby Pie, a favorite at the restaurant. However, they've since resorted to their previous list of offerings because the prices were too high for some diners. "Several long-term customers stated they would not return to the Dinner Bell because they could not afford a $7 BLT sandwich, which was priced previously at $4.50."
More From Restaurant Revisited:
Nanny Goat's Cafe & Feed Bin (February 20)
Sapori D'Italia (January 23)
Windseeker Restaurant (January 16)
Whiskey Creek Steakhouse (January 2)
Rising Sun Bistro (December 19)
Boys & Girls Club of Southwest Missouri (December 9)
Bronk's Bar and Grill (December 5)
Rohrer's Tavern (November 28)
Poco's on the Boulevard (November 21)
Oleander Bar and Grill (October 17)
Valley Inn (October 10)
Whistle Stop (October 3)
The Maple Tree Cafe (September 26)
Michele's (September 19)
Paliani's Restaurant (September 12)
Frankie's (September 5)
Gusanoz (August 29)
More posts from Maria Russo.
Similar Posts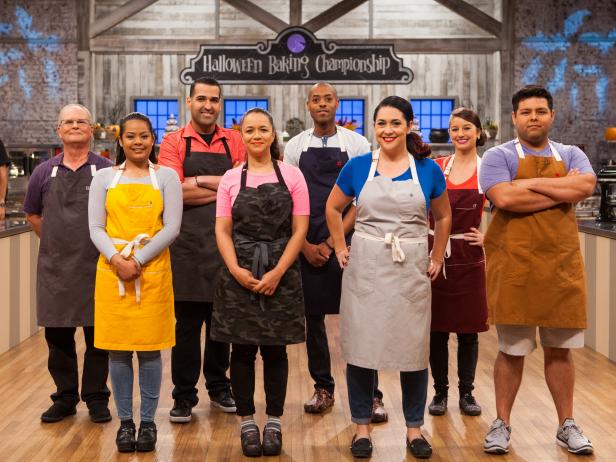 Get the details on the all-new season of Halloween Baking Championship, premiering on Sunday, Sept. 25 at 9|8c....