Chicken: It's probably up there with "mom" as one of your first words. And there's good reason for that. It's simple and versatile, lean and easy to do in a hurry. More often than not, chicken is relegated to the weeknight spot and to redundant preparations. Well if it's up to us, our faithful chicken deserves a little something more. This week, run down the line of our feistiest chicken recipes. Because hey, who says comfort food has to come from a casserole dish (not that there's anything wrong with that)?
A deep bowl of sultry curry has always been known to do the trick. Check out Aarti Sequeira's Green Chicken Curry recipe, which comes steeped in cilantro, ginger and garam masala.
The Super Bowl may be in the past, but whose wing craving ever truly subsides? The Neelys' Spicy Fried Wings from Food Network Magazine go perfectly with curling up on the couch after a long day at the office.
Grab a head of iceberg lettuce and get swaddling. Rachael Ray's Barbecued Chinese Chicken Lettuce Wraps are do-it-yourself at the dinner table and a low-carb way of having fun with the fam.
For a bright chicken dish that arrives straight from the skillet, Chicken Piccata is an Italian favorite simmered in lemon and capers.
Roman-Style Chicken (pictured above) comes laden with peppers, tomatoes and prosciutto. Did we mention you can make it a day ahead?
It looks like things are looking up for chicken. But trust us, your recipes for Chicken Pot Pie, Chicken and Dumplings, Chicken Cordon Bleu and Chicken Parmesan aren't going anywhere.
More chicken recipes from family and friends:
Jeanette's Healthy Living: Chinese Braised Chicken With Chestnuts
The Cultural Dish: Chicken Marsala
Thursday Night Dinner: Girls' Night Chicken and Artichoke Pasta
Feed Me Phoebe: Honey Mustard Chicken Wings
Devour: Fried Chicken, 5 Ways
Made By Michelle: Chicken and Kale Casserole
Virtually Homemade: Tortilla Chip Chicken Tenders With Creamy BBQ Sauce
Cooking With Elise: Chicken Pastry
More posts from Allison Milam.
Similar Posts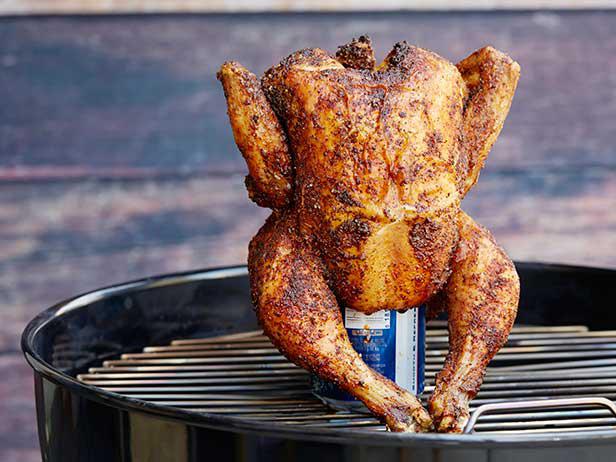 This clever grilling technique is easy enough to perfect even on your first try making it....