This season of Rachael vs. Guy: Celebrity Cook-Off puts the celebrity contestants in different situations every episode with challenges that test their culinary know-how. This past episode had the celebrities serving out of food trucks. But the next challenge will have the two remaining finalists cooking a dinner for VIPs.
In the above sneak-peek photo, Dean and Carnie are taking a moment's respite after serving their dinner guests. It appears Dean is talking to Carnie about something, but Carnie is interjecting and pointing. But what is Dean saying? Why is Carnie interrupting? Did someone have a point to prove? Did the two have a disagreement?
We're challenging you, Rachael vs. Guy fans, to write your best captions (tastefully appropriate, please) for this moment in the comments below.
More From Rachael vs. Guy:
Episode 5 Highlights (Photos)
Finale Preview (Video)
Vote for Your Favorite Celebrity
Watch the finale of Rachael vs. Guy: Celebrity Cook-Off on Sunday, February 10 at 9pm/8c and come back to FN Dish for exclusive interviews with the winner and runner-up.
More posts from Joseph Erdos.
Similar Posts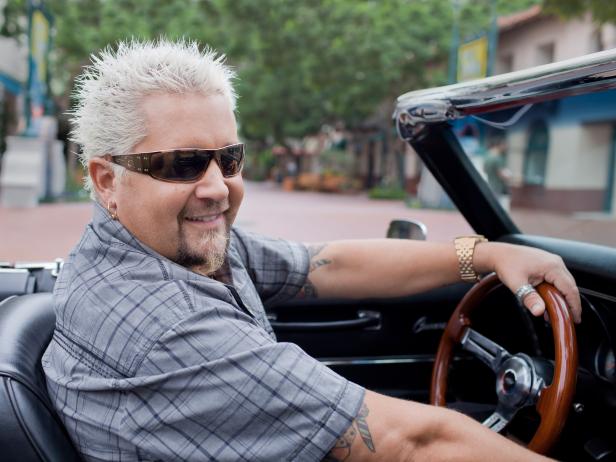 Get the first look at Guy Fieri's upcoming series, Guy's Family Road Trip....