Deglazing: you've surely heard the term mentioned by your favorite Food Network chefs and stars, but do you know what it means and how to do it? Chef Bobby Flay introduced the idea of deglazing to his team of recruits on last Sunday's premiere of Worst Cooks in America as he taught them how to make a mushroom-wine sauce for steaks, but for some contestants, the lesson could have used a second explanation. If you're in need of a refresher course as well, look no further, because we have the how-tos for tackling this can-do cooking technique, plus easy recipes to help you master the process.
To deglaze a pan is to use liquid — be it stock, wine or water — to unstick any bits of food leftover on the bottom of the pan after searing or sauteing. In the case of Chef Bobby's recipe, he used bold red wine to deglaze the pan in which he cooked his beef tenderloin. Thanks to a quick sear, the meat had taken on a golden-brown crust full of flavor, and after flipping it, remnants of that flavor remained on the pan. With just a splash of wine and a bit of stirring, however, those crispy pieces added a new depth of taste to the sauce without much effort.
Try your hand at deglazing when braising meaty short ribs, cooking sausage-vegetable risotto or making simple pan gravies or sauces, like the one with briny capers and bright lemon juice in Giada's Chicken Piccata (pictured above).
Tune in to an all-new episode of Worst Cooks in America on Sunday, February 24 at 9pm/8c.
More posts from Maria Russo.
Similar Posts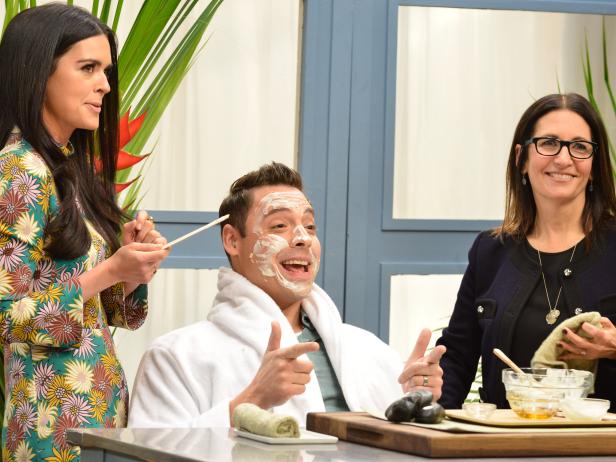 You don't have to travel somewhere exotic to make the most of your time off....