Forget the cafeteria impression you have of meatloaf — it's come a long way since its lunch-tray roots. Meatloaf is good nestled beside a mound of mashed potatoes, but it's better when a little something extra hits the stage.
Go the handheld route with this series of meatloaf sandwiches. Giada De Laurentiis fixes her Pancetta and Turkey Meatloaf Sandwiches on plush Italian rolls with a handful of spicy arugula. Jeff Mauro's All-American Down-Home Patriotic Meatloaf Sandwich comes with a homemade glaze and loads of crunchy toppings.
Food Network Magazine's Tangy Meatloaf Burgers (pictured above) and Meatloaf Sliders bring the flavor-rich disposition of the dish into America's favorite sandwich.
If sandwiches aren't your thing, try Food Network Magazine's Mini Skillet Meatloaves and then put the leftovers to use with Meatloaf Quesadillas With Cilantro Cream.
Not down with the meat element of your meatloaf? Food Network Kitchens' Veggie Meatloaf With Mushrooms and Sun-Dried Tomatoes is ground together with caramelized onions and cheddar for a robust, vegetarian take.
If you want something close to home mixed with a little edge, we've got you covered. Alton Brown swaps out breadcrumbs for potato chips in his Smoked Party Meatloaf. Bobby Flay's Vegetable Meatloaf With Balsamic Glaze for Food Network Magazine has a ground turkey foundation and is loaded with peppers and zucchini. Rachael Ray's Chipotle BBQ Turkey Mini Meatloaves are best enjoyed atop a mound of homemade mashed sweet potatoes.
Mom's Turkey Meatloaf and Dad's Meatloaf With Tomato Relish may be family favorites, but be sure to welcome these spins with open arms.
More meatloaf recipes from friends and family:
Jeanette's Healthy Living: Balsamic-Glazed Roasted Vegetable Meatloaf
The Cultural Dish: Classic Meatloaf
Red or Green?: Meatloaf With Green Chile
Napa Farmhouse 1885: My Mom's Meatloaf (Connie's)
And Love It Too: Not Your Momma's Meatloaf
Made By Michelle: Turkey Meatloaf
The Heritage Cook: Succulent Gluten-Free Meatloaf, The Ultimate Comfort Food
Feed Me Phoebe: Smoky Meatloaf With Three Paprikas
Virtually Homemade: Bacon Wrapped Meatloaf With a Spicy Sweet Ketchup Glaze (Gluten-Free)
Devour: Pick Your Meat (Loaf): Beef, Pork or Turkey
Dishin & Dishes: The Ultimate Southwest Meatloaf
Weelicious: Chicken Parmesan Meatloaf
More posts from Allison Milam.
Similar Posts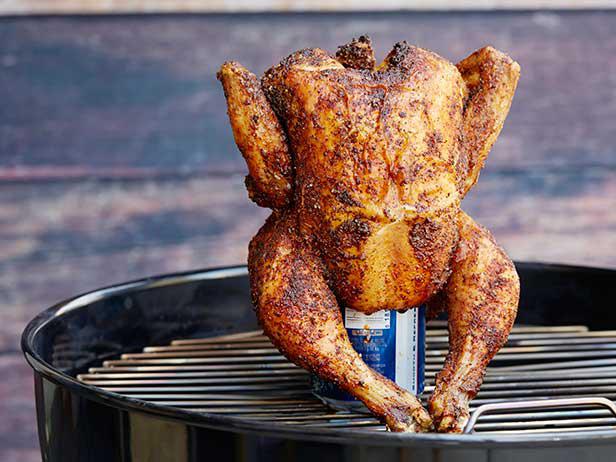 This clever grilling technique is easy enough to perfect even on your first try making it....