Just like the everyday hamburger, sloppy joes are blank culinary canvases, easily adaptable to your family's favorite flavors and the current stock of ingredients in your refrigerator. Whether you make them with ground beef or turkey, tomato or Buffalo sauce, Italian seasoning or cayenne pepper, sloppy joes provide hearty, comforting dinners that make winter mealtime a cinch. This weekend, ditch the canned stuff and try fresh, family-friendly varieties instead from some of your favorite Food Network chefs like Rachael and Jeff. Our top five sloppy joe recipes below are simple to prepare on even the busiest of weeknights, and with classic and creative interpretations of the tried-and-true, there's a sloppy sandwich below to please every palate.
5. Buffalo Turkey Sloppy Joes — Pile a buttery ground turkey-hot sauce combination and creamy blue cheese topping between soft rolls to create Buffalo-style taste and texture in sandwich form, without any wings.
4. Italian Sloppy Joes — Made with a trifecta of ground meats — beef, pork and veal — the Sandwich King, Jeff Mauro's, garlic-scented sloppy joes are served on crusty hero rolls with slices of provolone cheese and pickled vegetables.
3. Cafeteria Sloppy Joes — Though you may not want to serve these slider-sized sandwiches on plastic trays alongside cartons of milk, Food Network Magazine's sloppy joes will surely harken your grade-school-lunch days. This updated version of the old-time favorite features a deliciously meaty bite and a thick, rich sauce of smoked paprika, ketchup and apple cider vinegar.
2. Sloppy Joes — For a lighter take on the classic, Ellie opts for extra-lean ground beef sauteed with protein-rich red beans and serves the tomato-laced mixture between whole-wheat buns.
1. Super Sloppy Joes — Rachael suggests keeping "plenty of napkins on hand" when enjoying her top-rated sloppy joes. In just 25 minutes and with only one pan, she creates a sweet and tangy mixture boasting brown sugar and Worcestershire sauce, plus juicy beef and tender bell peppers. See how she makes the dish by watching the video below (click the play button).
More posts from Maria Russo.
Similar Posts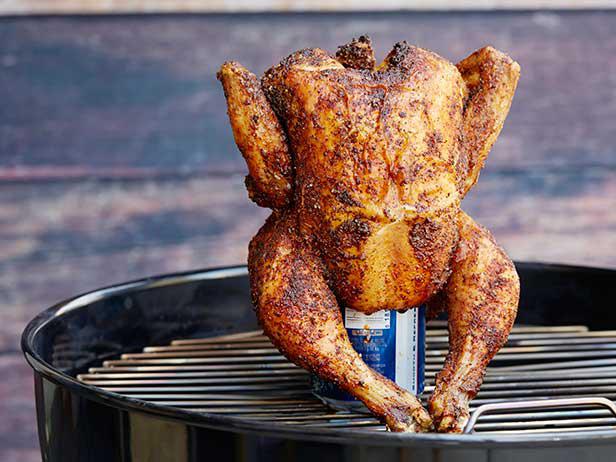 This clever grilling technique is easy enough to perfect even on your first try making it....