How many times have you clicked on the television to see a family grinning over store-bought biscuits coming fresh out of the oven? You can't blame them; the biscuits are so hot you can pull them apart. The easy method is all well and good, but whipping up a batch from scratch is the most comforting route of all. For once, stray from your classic Southern Biscuits and tear into one of these many variations.
Consider Paula Deen the biscuit master. Her recipes for Cheese Biscuits, Sour Cream Butter Biscuits and Fried Biscuits go along with any hearty meal, and her Pineapple Upside-Down Biscuits and Sweet Potato Biscuits are made complete with a sweet edge.
Branch out with Food Network Magazine's own biscuit concoctions. Almost-Famous Cheddar Biscuits (pictured above) and Bacon-Cheese Biscuits work wonders along a heaping bowl of chili, while Lemon-Thyme Biscuits and Dill Biscuits With Honey Butter embody the rejuvenating spirit of afternoon tea. The sweetness in Molasses Biscuits jives well with whole-wheat flour, wheat germ and fresh thyme. We bet you've never had Pumpkin-Parmesan Biscuits; they're sweetened with sugar, spiced with nutmeg and spiked with finely grated cheese.
Leave it to Giada De Laurentiis to add an Italian spin to the classic southern favorite. Nonna's Lemon Ricotta Biscuits are bright and subtly sweet. and her Pancetta Biscuits enhance a store-bought mix and are served with homemade cinnamon-sugar butter.
Oftentimes, the power of a good biscuit comes down to more than, well, the biscuit. Ellie Krieger's Chicken and Biscuit Pot Pie will be a comforting installment in your weekly dinner routine, and Bobby Flay's Biscuits With Cream Gravy, Sausage and Scrambled Eggs for Food Network Magazine are the definition of a loaded breakfast.
Smear your homemade biscuits with jam, dunk them in your favorite dishes or simply enjoy them on their own. Either way, you're sure to look at biscuits in a whole new way.
More biscuit recipes from friends and family:
What's Gaby Cooking: Cheddar-Bacon Buttermilk Biscuits
Jeanette's Healthy Living: My Mom's Beijing Biscuits "Shao Bing"
The Cultural Dish: Pineapple Biscuits
And Love It Too: Coconut Flour Country Biscuits
Red or Green?: Green Chile and Olive Oil Biscuits
Napa Farmhouse 1885: Extra-Virgin Olive Oil Drop Biscuits With Cheddar and Garlic
Made By Michelle: Swiss Chard and Feta Fritters
Devour: The Best Mix-Ins for Your Biscuits
Virtually Homemade: Strawberry-Tangerine Shortcakes With Bisquick Drop Biscuits
Daily*Dishin: Quick Cream Biscuits and Slow Bacon Jam
The Heritage Cook: Gluten-Free Buttermilk Biscuits
Thursday Night Dinner: Winter Shortcake Stuffed With Jam and Whipped Cream
More posts from Allison Milam.
Similar Posts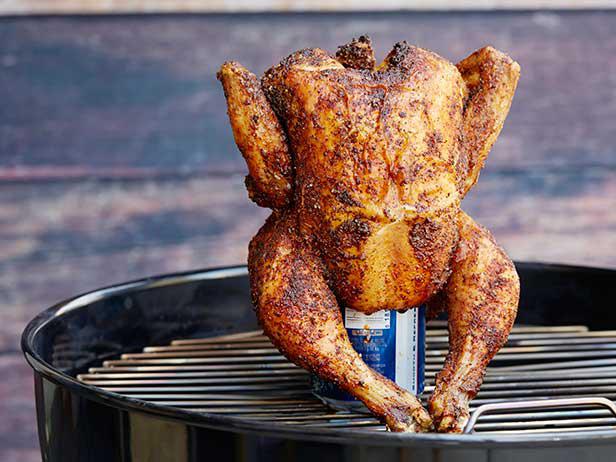 This clever grilling technique is easy enough to perfect even on your first try making it....