On Sunday's episode of Rachael vs. Guy: Celebrity Cook-Off, the challenge had the celebrity contestants at Mel's Drive-In on Sunset Boulevard in Hollywood. The goal was to reinvent three classic diner sandwiches: the tuna melt, the cheeseburger and the club sandwich. Unfortunately, not everyone lived up to the challenge. The diners found Dean's and Chilli's dishes from Team Guy their least favorite. In the end, Chilli was eliminated.
When you think about it, a diner sandwich makes a pretty darn good lunch, especially when you want to satisfy a craving for greasy spoon cuisine. Everyone has his or her favorite sandwich — you may even order the same one every time you visit a diner. FN Dish wants to know, What's your favorite diner sandwich? Vote in the poll after the jump.
More From Rachael vs. Guy:
Episode 3 Recap (Video)
Watch the Full Episode (Video)
Episode 3 Highlights (Photos)
Recipe Ideas:
Olive Oil Poached Tuna Melts
Italian Grilled Cheese
Green Chile Cheeseburgers
Italian Club Finger Sandwiches
Turkey Pastrami on Pumpernickel
What's your favorite diner sandwich? How would you have reinvented the three diner sandwiches? Leave a comment below.
Don't forget to watch Rachael vs. Guy: Celebrity Cook-Off on Sundays at 9pm/8c and keep coming back to FN Dish for more exclusive content.
More posts from Joseph Erdos.
Similar Posts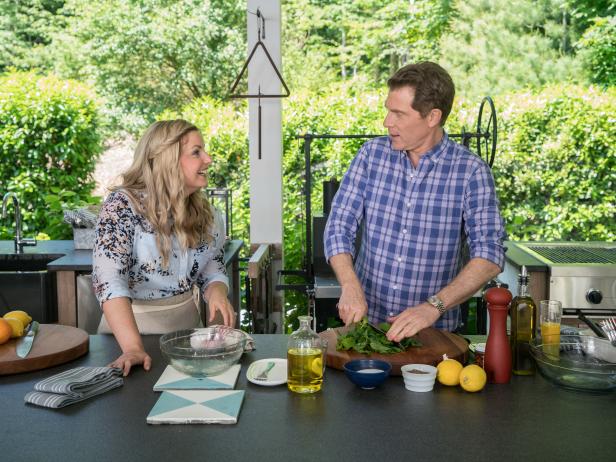 Get the latest details on the all-new series, The Bobby and Damaris Show....