We all get a bit territorial over our chocolate chip cookies. Some like them so crispy a discernible crunch ensues. Others like them so soft that it's unclear whether they ever reached the oven. In the end, however, there's no argument over this cookie's ability to bring us back — especially when a glass of milk is involved. Preheat those ovens. It's time for some cookies.
The recipe for classic Chocolate Chip Cookies, in reality, needs no fiddling. It's soft on the inside and crispy on the outside. Just out of the oven, the chocolate chips are so gooey they stick to your fingers.
Still, Food Network Magazine has its own take on the many faces of the chocolate chip cookie, perfect for those a bit particular about consistency. Check out its recipes for Chewy Chocolate Chip Cookies, Crispy Chocolate Chip Cookies and even Cakey Chocolate Chip Cookies.
For those looking for a cookie that jives with your healthy eating regime, opt for Lighter Chocolate Chip Cookies (pictured above), made from ground oats, whole wheat pastry flour, agave nectar and a responsible amount of butter.
Even if you love the classic cookie, Giada's Hazelnut Chocolate Chip Cookies are quick to become a family favorite. Oats add texture, toffee brings a buttery quality and nuts allow for a crunch factor.
The adventurous cookie lover will feel right at home with Food Network Magazine's Peanut Butter-Chocolate Chip-Bacon Cookies, which are baked with real bacon, honey-roasted peanuts and creamy peanut butter.
Food Network Magazine also created a liquid rendition with its Chocolate Chip Cookie Smoothie. Slurp all that cookie goodness straight from a straw.
Even if your trusty chocolate chip recipe seems to do the trick, go ahead and try a batch fresh from this list.
More chocolate chip cookie recipes from family and friends:
Big Girls, Small Kitchen: Oatmeal-Chocolate Chip Cookie Breakfast Bars
Jeanette's Healthy Living: Gluten-Free Chocolate Cranberry Walnut Cookies
What's Gaby Cooking: Salted Brown Butter Chocolate Chip Cookies
The Lemon Bowl: Gluten-Free Chocolate Chip Cookies
From My Corner of Saratoga: Chocolate Chip Cookies
Napa Farmhouse 1885: New Year's Resolution Chocolate Chip Cookies
Red or Green?: Tao's Double-Chocolate Chip Cookies
Made By Michelle: The Best Blondies, Ever
Cooking With Elise: Chocolate Chip Cookies
Sweet Life Bike: Dulce de Leche Chocolate Chip Cookies
Virtually Homemade: Salted Caramel Chocolate Chip Cookies
The Cultural Dish: Chocolate Chip Cookie Goodness
Thursday Night Dinner: Chocolate Chip Coffee Cake
Dishin & Dishes: Chocolaty Chocolate Chip Cookies
Daily*Dishin: Chocolate Chip and Candied Bacon Cookies With Pecans
Devour:5 Takes on Classic Chocolate Chip Cookies
FN Dish: The Perfect Chocolate Chip Cookie
More posts from Allison Milam.
Similar Posts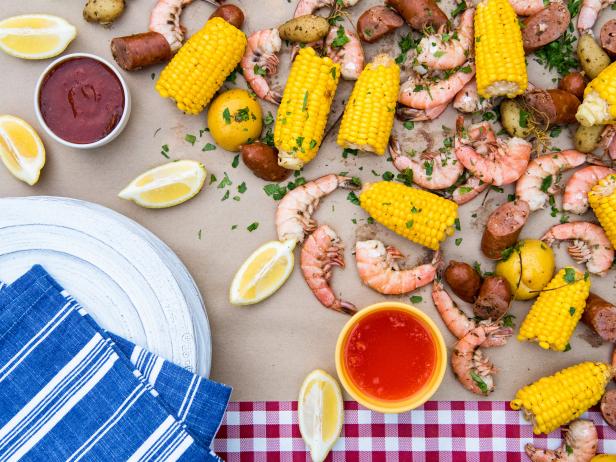 Have friends over — or embrace leftovers — with these Food Network recipes that feed more than four. ...