For Windseeker Restaurant in The Dalles, Ore., the problems went beyond a tired dining room and lackluster food. They had been battling negative press for years, and owner Veta Bingman and general manager Patty Taylor faced a constant struggle to attract customers to their out-of-the-way location, despite the breathtaking river views that surround them. In just two days and with a $10,000 budget, Robert Irvine and his Restaurant: Impossible team transformed the eatery into a sophisticated space complete with a high-quality menu that would improve Windseeker's local reputation. We checked in with Patty a few months after Robert left to find out how the restaurant is doing today.
Comparing year-over-year numbers, Patty says that "Business is up by $30,000″ following the renovation, and she adds that the cost of food and wages has increased as well. Since their Restaurant: Impossible experience, the staff has not borrowed money from the restaurant.
Veta has allowed Patty to run the restaurant within her role as general manager, which recently has become more important than ever, as Veta has been in and out of the hospital. Patty is no longer bartending or cooking lunch, but she continues to be a front-of-house server and has also taken on the responsibility of ordering supplies for the restaurant. Despite these demands, Patty tells us that she was able to take a vacation in October.
More From Restaurant Revisited:
Whiskey Creek Steakhouse (January 2)
Rising Sun Bistro (December 19)
Boys & Girls Club of Southwest Missouri (December 9)
Bronk's Bar and Grill (December 5)
Rohrer's Tavern (November 28)
Poco's on the Boulevard (November 21)
Oleander Bar and Grill (October 17)
Valley Inn (October 10)
Whistle Stop (October 3)
The Maple Tree Cafe (September 26)
Michele's (September 19)
Paliani's Restaurant (September 12)
Frankie's (September 5)
Gusanoz (August 29)
More posts from Maria Russo.
Similar Posts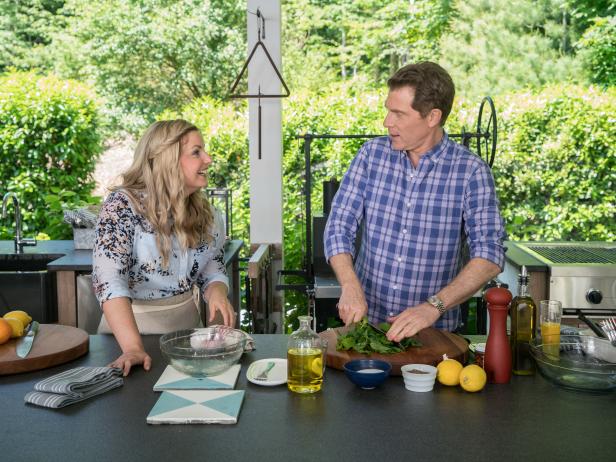 Get the latest details on the all-new series, The Bobby and Damaris Show....