At Whiskey Creek Steakhouse in Keyport, Wash., Robert Irvine found not just poor food and a dark, drab interior, but also untrustworthy staff members. After just two days, Robert had established systems that would help the owners, Pat and Karan Ziarnik, regain control of their restaurant and slowly pay off debt, and the eatery reopened as a welcoming, sophisticated steakhouse with crowd-pleasing food. We checked in with Pat and Karan a few months after their Restaurant: Impossible renovation to find out how the restaurant is doing today.
Pat and Karan tell us that October was a "very busy" month at Whiskey Creek Steakhouse. Since Robert left, they've begun to pay back some of their debt, and their overall financial situation is now "better than before."
Thanks to the new, effective systems in place, Pat and Karan perform "a lot more double checks" to deter costly staff actions. Recently two staff members were let go, "mostly because they were caught doing other wrongs," they tell us.
Both owners are working at the restaurant daily, and they say that customers have told them the food looks "clean" now. The most popular menu items are "prime rib and rib eye steak," they note.
Pat and Karan have yet to make time for a date together, but they explain, "We have a dog that thinks he is our son, and we are stuck with him 24-7, but we love him."
More From Restaurant Revisited:
Rising Sun Bistro (December 19)
Boys & Girls Club of Southwest Missouri (December 9)
Bronk's Bar and Grill (December 5)
Rohrer's Tavern (November 28)
Poco's on the Boulevard (November 21)
Oleander Bar and Grill (October 17)
Valley Inn (October 10)
Whistle Stop (October 3)
The Maple Tree Cafe (September 26)
Michele's (September 19)
Paliani's Restaurant (September 12)
Frankie's (September 5)
Gusanoz (August 29)
Stella's (August 8)
Italian Village (August 1)
Zandi's (July 25)
The Main Dish (July 18)
Longbranch Steak and Seafood (July 11)
Horton's Kids (June 13)
Pollard's (May 30)
University Grill (May 23)
Ristorante Barolo (May 16)
Pappas (May 9)
Mama Lee's (May 2)
Pelican Grill (April 25)
Valley View (March 14)
More posts from Maria Russo.
Similar Posts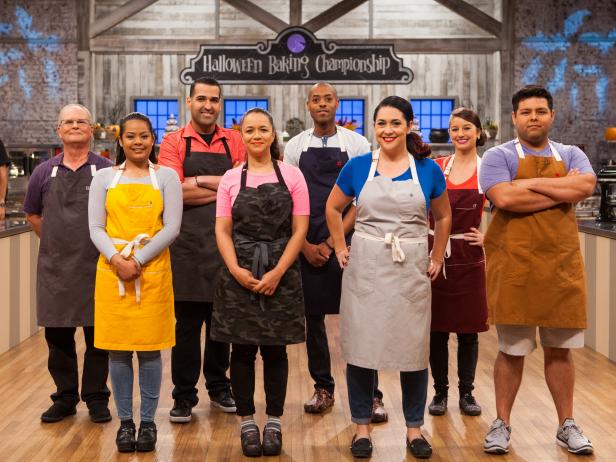 Get the details on the all-new season of Halloween Baking Championship, premiering on Sunday, Sept. 25 at 9|8c....