In addition to his expected mission of renovating the interior and designing a crowd-pleasing menu at Sapori D'Italia in Fountain Hills, Ariz., Robert Irvine faced the challenge of mending a broken family. Together with their sons David and Jonathan, owners Gasper and Maria Manno used to spend much of their time at the restaurant arguing, something that was downright disruptive to customers trying to enjoy a meal. After working with the family to discuss their issues with the restaurant and each other and spending $10,000 on renovations, Robert and his Restaurant: Impossible team reopened the doors to Sapori in only two days. Today, the restaurant is a comfortable eatery with a made-over menu of full-flavored Italian classics to match. Read on below for an exclusive interview with Gasper to find out how Sapori is doing today.
Immediately following filming, Sapori's revenue shot up nearly $8,000 per week for the first three weeks. Things have settled down a bit since then, with the weekly increase averaging a respectable "$2,000 more than the same time last year," according to Gasper.
Returning customers have been impressed with the changes at Sapori, and Gasper adds that there have been "lots of new faces" coming by for the first time.
Robert's new menu items have been high sellers and well-received by customers. The restaurant has incorporated his cucumber salad, marinated beef and chicken osso buco into their regular list of offerings, but instead of serving the osso buco with polenta as Robert did, Gasper swapped in mushroom risotto.
While Gasper is still striving for perfection with his servers, he admits that they're "not so bad" after all. Chan continues to work at Sapori and is "doing great," according to Gasper. David and Jonathan are working at the restaurant, too, with David managing front-of-house operations. "Now they want to be here," Gasper says of his sons. "The family is doing much better."
To Gasper, one of the most important outcomes of the transformation has been "having my family back working together." Maria, "works very hard," Gasper notes, adding that as a couple, they "are doing much better" since the renovation. Customers, too, have noticed a change in the staff's demeanor at Sapori, as Gasper notes, "The guests have told me many times that they are also very happy to see the whole family working together."
To Robert and his Restaurant: Impossible crew, Gasper says, "A very sincere thank you to the entire team that showed me the light at the end of the tunnel."
More From Restaurant Revisited:
Windseeker Restaurant (January 16)
Whiskey Creek Steakhouse (January 2)
Rising Sun Bistro (December 19)
Boys & Girls Club of Southwest Missouri (December 9)
Bronk's Bar and Grill (December 5)
Rohrer's Tavern (November 28)
Poco's on the Boulevard (November 21)
Oleander Bar and Grill (October 17)
Valley Inn (October 10)
Whistle Stop (October 3)
The Maple Tree Cafe (September 26)
Michele's (September 19)
Paliani's Restaurant (September 12)
Frankie's (September 5)
Gusanoz (August 29)
More posts from Maria Russo.
Similar Posts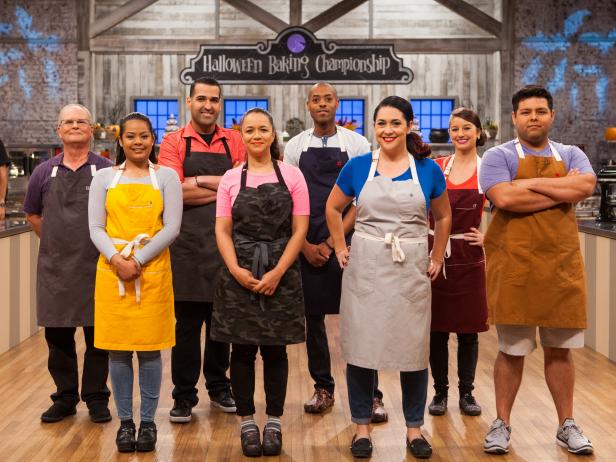 Get the details on the all-new season of Halloween Baking Championship, premiering on Sunday, Sept. 25 at 9|8c....