If you're looking to update Mom's tired, predictable lasagna to something fresh, seasonal and full of flavor, try recipes from some of your favorite Food Network stars, Bobby Flay and Giada De Laurentiis. Both chefs are sharing can-do recipes to help you transform this tried-and-true comfort food and put good-for-you winter produce to work. Check out their veggie-packed lasagna recipes below, then tell us in the comments: What's your favorite way to enjoy lasagna?
Bobby's big-batch Wild Mushroom and Cauliflower Lasagna (pictured above) is a rich, comforting dish made with two different sauces: a garlic-laced tomato sauce and a smooth, buttery cauliflower sauce with Romano cheese. He assembles this crowd-pleasing casserole by layering the sauce between partially cooked lasagna noodles, a creamy ricotta-herb mixture, sauteed mushrooms and a sprinkle of cheeses, then bakes the dish until it's piping hot and bubbly. Let it sit for about 15 minutes once it's removed from the oven before digging into the all-in-one supper, so that the melted cheeses don't ooze out into a hot pool when you cut into the lasagna.
Whereas Bobby needs to precook the noodles in his lasagna recipe, Giada avoids that early step by opting for no-boil lasagna noodles in her Butternut Squash Lasagna, a top-rated recipe that can feed at least eight people. These noodles can be treated just like traditional sheets of lasagna, and they soften and become deliciously tender as they bake. As she's making her butternut squash puree, Giada adds one secret and seemingly odd ingredient: amaretti cookies (bittersweet, almond-scented Italian cookies that can be found at most everyday grocery stores). She purees just three cookies with bright butternut squash and seasonings until the mixture is smooth, then layers it with a basil sauce, mozzarella cheese and the noodles.
Meatless Monday, an international movement, encourages people everywhere to cut meat one day a week for personal and planetary health. Browse more Meatless Monday recipes.
More posts from Maria Russo.
Similar Posts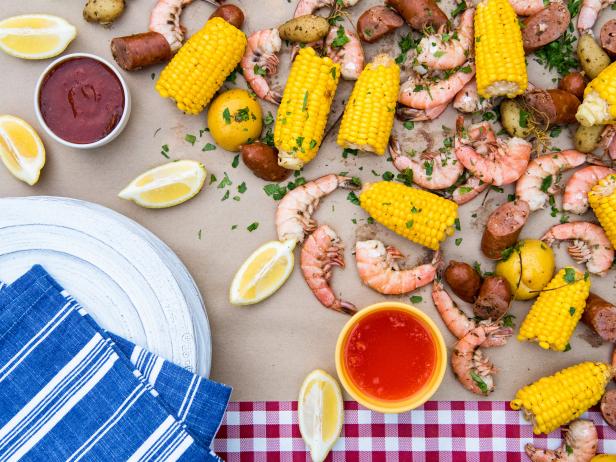 Have friends over — or embrace leftovers — with these Food Network recipes that feed more than four. ...