This past Sunday the celebrities on Rachael vs. Guy: Celebrity Cook-Off had to cook kid-friendly food for two kids' birthday parties. Unfortunately, not all the dishes pleased the kids' picky palates. Johnny and Carnie ended up in the bottom two and were given the challenge of making hot dogs for the blind tasting. The crumbled sausage sandwich that Johnny created sent him home because it wasn't a true hot dog. But it was the hot dog that Carnie made that everyone raved about. Its toppings set it apart: bacon and cheese and a special sauce that Rachael couldn't help eating on its own.
More From Rachael vs. Guy:
Episode 4 Recap (Video)
Watch the Full Episode (Video)
Episode 4 Highlights (Photos)
Johnny's Exit Interview
When it comes to kids' party food and even game-day grub, hot dogs are right up there with burgers, mac 'n' cheese, chili and all those other noteworthy favorites. But it's often the topping that can put people on the hot dog defensive, with the number-one debate being ketchup or mustard. But there are also many other options when it comes to topping a hot dog. FN Dish wants to know what toppings put on yours.
Recipe Ideas:
Hot Wieners Rhode Island Style
Devilish Chili-Cheese Dogs
Plus: 30 Ways to Top a Hot Dog
What's your favorite hot dog topping? What kind of hot dog would you have made for Rachael and Guy? Leave a comment below.
Watch Rachael vs. Guy: Celebrity Cook-Off at a special time on Sunday, February 3 at 10pm/9c and keep coming back to FN Dish for the latest on the competition, including exit interviews, recaps and exclusive previews.
More posts from Joseph Erdos.
Similar Posts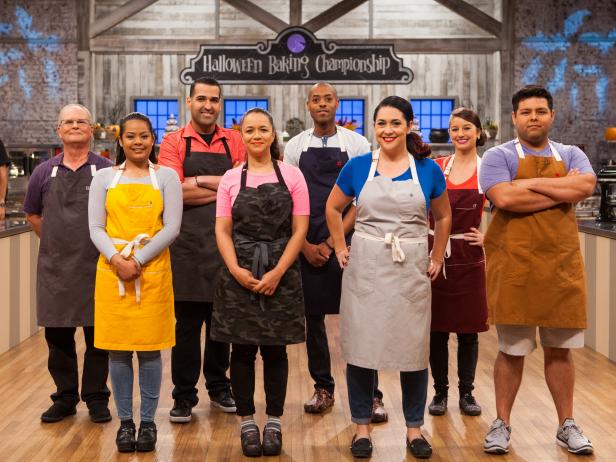 Get the details on the all-new season of Halloween Baking Championship, premiering on Sunday, Sept. 25 at 9|8c....