Anne Burrell may be known to most Food Network fans as the force behind her show, Secrets of a Restaurant Chef, or the author of the New York Times Best Seller, Cook Like a Rock Star. But did you know that Anne Burrell was once a teacher at the Institute of Culinary Education? After cooking at a Michelin one-star restaurant in Italy and New York hot spots Felidia, Savoy and Centro Vinoteca, she took the opportunity to spread her culinary knowledge and passion as a teacher and mentor to students.
On January 31 (10pm/9c), Anne Burrell will be putting her mentor hat back on as she helps top restaurants find an executive chef — the critical employee who can make or break a restaurant — on Chef Wanted. Each week, Anne Burrell will put four candidates through the toughest job interview of their lives, testing everything from their culinary mettle to business acumen. It all ends with the biggest test of all: running the restaurant.
Before it all starts, get to know Chef Anne Burrell better with these fun facts:
1. She's helped Mario Batali (one of her own most influential mentors) compete in more than 20 Iron Chef America battles as his sous chef.
2. Chef Anne Burrell first met Mario Batali in a wine shop.
3. You'll never catch Anne eating calf's liver.
4. She can't live without a food mill.
5. She would go crazy if she had to work in an office.
6. Her socks never match — she grabs two and goes.
7. She's a Yankees fan.
8. If she has to choose between a meatball and a burger, her alliance lies with meatballs.
9. She's always had wild hair. Especially in high school – she's always liked spiky hair.
10. She wishes she would get picked up by Cash Cab.
More posts from Maria Russo.
Similar Posts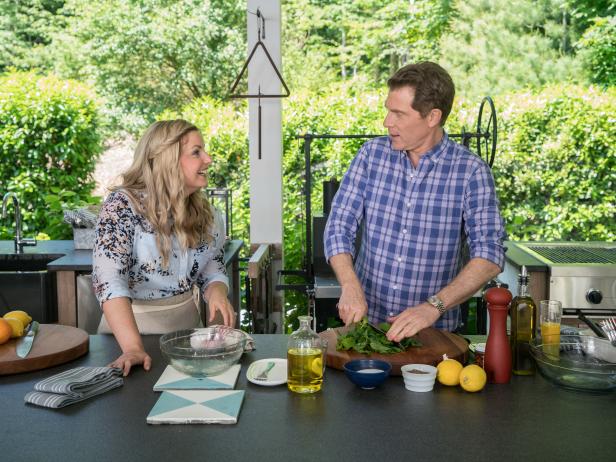 Get the latest details on the all-new series, The Bobby and Damaris Show....