When it comes to in-season Brussels sprouts, simplicity is key. Your ingredient list should only be a few words and the preparation should be effortless from market to plate.
Here's the most straightforward recipe of all: Food Network Magazine's Roasted Brussels Sprouts. With just a gloss of extra-virgin olive oil and a shake of salt and pepper, halved sprouts come out crisp and tender.
Sauteed Brussels Sprouts by Food Network Magazine are shredded before hitting the pan with shallots, butter and a shot of cider vinegar. Roasted Garlic Brussels Sprouts (pictured above) are roasted in a piping hot oven, with brown sugar bringing a smooth sweetness and cilantro keeping things vibrant.
Slow-Cooked Brussels Sprouts feature a quaint roster of ingredients; after roasting stove-side low and slow, they're caramelized to perfection. Alternatively, bacon, chicken broth and shallots merge together in Rachael Ray's comforting Brussels Sprouts With Bacon.
Whether you saute on the stove or roast in the oven, in-season Brussels sprouts cooked just right are sure to please.
More recipes from family and friends:
Feed Me Phoebe: Shaved Brussels Sprout Salad With Almonds, Manchego and Pimenton Vinaigrette
Cooking With Elise: Perfectly Roasted Brussels Sprouts
Napa Farmhouse 1885: Brussels Sprouts With Vinegar and Cranberries
Red or Green?: Roasted Brussels Sprouts With Garlic and Red Pepper Flakes
And Love It Too: Lemon-Infused Brussels
Virtually Homemade: Fried Brussels Sprouts With Crispy Parsley and Parmesan
Thursday Night Dinner: Brussels Sprouts With Parmesan and Breadcrumbs
Devour: Our Best Pork-Filled Brussels Sprouts Recipes for the Holidays
HGTV Gardens: Garden-to-Table: Brussels Sprouts
More posts from Allison Milam.
Similar Posts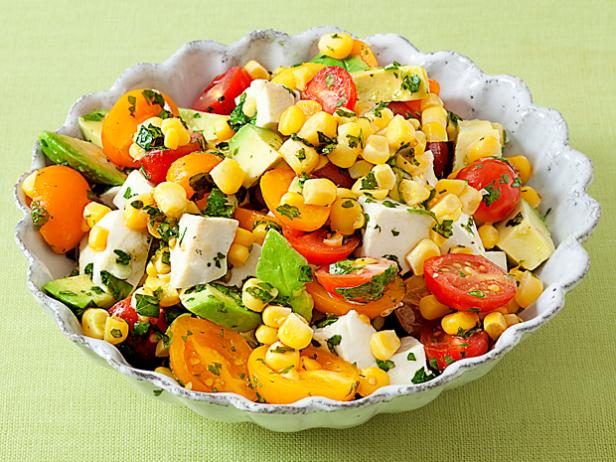 When it's too hot to cook, look no further than these tomato-focused recipes....