There's no question that this season of The Next Iron Chef: Redemption has been one of Food Network's most-intense culinary competitions to date. After all, 10 superstar chefs have put their personal and professional reputations on the line — for a second time — in the hopes of making gastronomical history by claiming the only title that matters: that of The Next Iron Chef. Week after week rivals fall and their hopes at achieving redemption become crushed in an instant.
Despite the anxious, pressure cooker-like challenges and Showdowns in which the chefs inevitably find themselves, judge Simon Majumdar has managed to interject a host of witty, well-timed reactions and one-liners that delivered some of the smartest and flat-out funniest moments of the show. Among his best instances of constructive and comedic criticism have been his reaction to Chef Spike Mendelsohn's use of an apparently juvenile melon baller — he quipped that "We are talking about becoming The Next Iron Chef, not The Next Home Dinner Party Cook" — and his judgment of Alex Guarnaschelli's too-green spiced ham ravioli, which he deemed reminiscent of "Kermit in a blender." These sharp, entertaining remarks have provided some of the most LOL-worthy moments of the season to date, and what makes them perhaps even more hilarious is that they're coming from Simon, a notoriously no-nonsense judge with little tolerance for less than perfection.
Want to relive these top moments and more? Flip through this gallery to find all of Simon's best Next Iron Chef one-liners, then tell us in the comments: Which of them is your favorite?
Don't miss the finale of The Next Iron Chef: Redemption this Sunday at 9pm/8c.
More posts from Maria Russo.
Similar Posts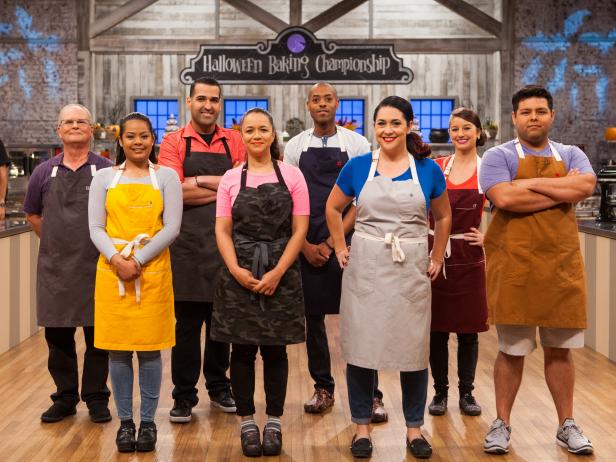 Get the details on the all-new season of Halloween Baking Championship, premiering on Sunday, Sept. 25 at 9|8c....