When Robert Irvine arrived at Rising Sun Bistro in Kalispell, Mont., he learned that this French food-focused eatery was nearly $500,000 in debt. On top of that, it was being run by three owners, Jennifer Griffith, Peggy Kirby and Sally Racine Truscheit, who couldn't put their strained relationship aside to effectively run the business. In just two days and with only $10,000, Robert and his Restaurant: Impossible team put new life into Rising Sun, adding fresh, authentic French offerings to their menu, revamping the interior design and working with Jennifer, Peggy and Sally to mend their partnership and begin to ease their debt. We checked in with Jennifer a few months after the renovation to find out how the restaurant is doing today.
Since the transformation, she tells us, sales at Rising Sun have increased nearly 27 percent and diners have been pleased with the updated French-inspired decor and communal table that Robert and his team created.
While Rising Sun is no longer serving breakfast, its dinner menu has stayed largely the same since Robert left. Jennifer says that they've added "a cod dish, pasta [and] boeuf bourguignon" to their list of offerings, but she notes that Robert's "brie and caramel is a big seller."
Jennifer, Peggy and Sally have hired an additional kitchen staff member plus several more servers and a hostess. Since the renovation, the morale of the front-of-the-house staff has been "excellent," according to Jennifer.
The relationship among the three owners has improved as well since Robert left. Jennifer explains that as a whole, they "still need to develop a more disciplined approach to finances," but they now maintain "a more united front with the staff." In addition, she says, "We help each other out, respect each other and support the decisions" made. They say there is "much more support" between them, and they are "more positive" than before their Restaurant: Impossible experience.
More From Restaurant Revisited:
Boys & Girls Club of Southwest Missouri (December 9)
Bronk's Bar and Grill (December 5)
Rohrer's Tavern (November 28)
Poco's on the Boulevard (November 21)
Oleander Bar and Grill (October 17)
Valley Inn (October 10)
Whistle Stop (October 3)
The Maple Tree Cafe (September 26)
Michele's (September 19)
Paliani's Restaurant (September 12)
Frankie's (September 5)
Gusanoz (August 29)
Stella's (August 8)
Italian Village (August 1)
Zandi's (July 25)
The Main Dish (July 18)
Longbranch Steak and Seafood (July 11)
Horton's Kids (June 13)
Pollard's (May 30)
University Grill (May 23)
Ristorante Barolo (May 16)
Pappas (May 9)
Mama Lee's (May 2)
Pelican Grill (April 25)
Valley View (March 14)
More posts from Maria Russo.
Similar Posts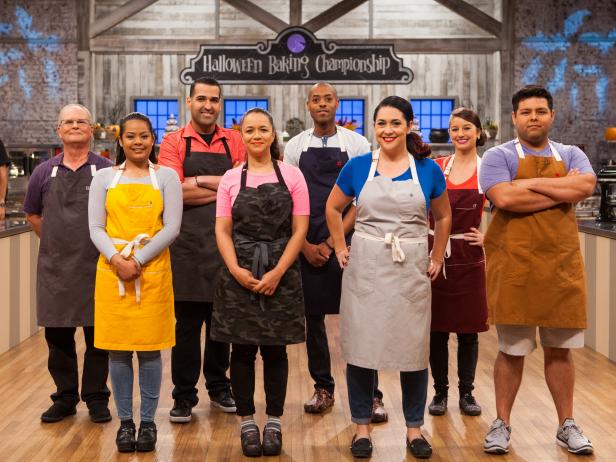 Get the details on the all-new season of Halloween Baking Championship, premiering on Sunday, Sept. 25 at 9|8c....