Facing the imminent closure of their 11-year-old restaurant, Bronk's Bar and Grill, husband and wife owners, Erik and Tracy Brunkow, turned to Robert Irvine for help in saving their business. This Lake City, Minn., eatery had been serving dishes made mostly from frozen food in an out-of-date, unadorned space, but thanks to Robert and his Restaurant: Impossible team, it reopened with a fresh menu and vibrant decor to match. We checked in with Erik a few months after the transformation to see how Bronk's is doing now.
Immediately after the renovation, sales at Bronk's grew significantly, doubling during weekdays and tripling on weekends. Erik says that customers have come from near and far to see and taste the changes, and everyone is wowed by the updated decor. "They say it's brighter, fresher and more open," he explains. "People are noticing our tin ceiling all of a sudden, which was there originally."
Bronk's is still serving the updated menu exclusively, and Erik notes that they're using only fresh, never-frozen ingredients. He adds that the specialty sauces that Robert created have been extremely well-received by diners. "People want us to bottle them and sell them at the store."
Since Erik has taken on full responsibility of Bronk's, he says that he's able to make decisions more quickly and easily. "I feel I have a better grasp of the whole running of the restaurant. Issues get taken care of a lot faster because I'm there all the time and I don't have to ask Tracy for her opinion." He admits that his and Tracy's relationship is still a "work in progress," but explains that he and his family have been sure to spend quality time together on Sundays. Tracy is still working at Bronk's but only one day a week.
Reflecting on his Restaurant: Impossible experience, Erik tells us that he's especially impressed with the impact the renovation has had on the community. "Many businesses in town say that we have inspired them to take a look at their own businesses and take time out to make new changes."
More From Restaurant Revisited:
Rohrer's Tavern (November 28)
Poco's on the Boulevard (November 21)
Oleander Bar and Grill (October 17)
Valley Inn (October 10)
Whistle Stop (October 3)
The Maple Tree Cafe (September 26)
Michele's (September 19)
Paliani's Restaurant (September 12)
Frankie's (September 5)
Gusanoz (August 29)
Stella's (August 8)
Italian Village (August 1)
Zandi's (July 25)
The Main Dish (July 18)
Longbranch Steak and Seafood (July 11)
Horton's Kids (June 13)
Pollard's (May 30)
University Grill (May 23)
Ristorante Barolo (May 16)
Pappas (May 9)
Mama Lee's (May 2)
Pelican Grill (April 25)
Valley View (March 14)
More posts from Maria Russo.
Similar Posts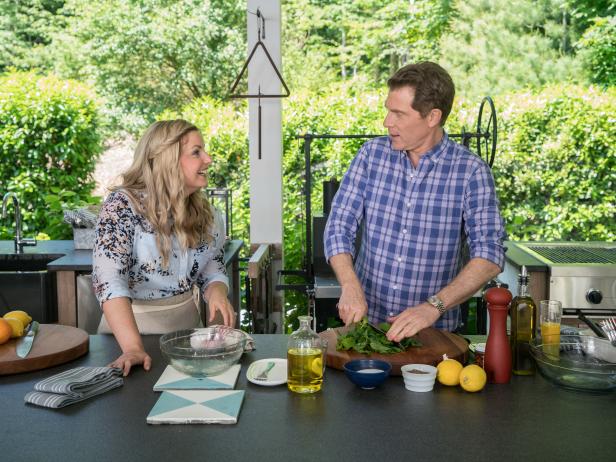 Get the latest details on the all-new series, The Bobby and Damaris Show....