Have you ever wondered what the Next Iron Chef: Redemption rivals were thinking when, on the first episode, they opened their coolers on the beach to find fateful ingredients from battles past? Or when in episode 4, they entered the kitchen to find an altar of canned products? Have you wondered how they felt when their friends and fellow chefs were eliminated after hard-fought battles, or simply how they managed to stay organized and efficient within the chaos of cooking under pressure?
Before filming began for the season, each rival was given a journal to use during the competition, and it was in these personal notebooks that the chefs shared their ideas for challenges, reflections on eliminations, plus must-have ingredient lists, inspirational reminders and more, week after week. Their handwritten notes, some beautifully legible in colorful markers and others scrawled in barely recognizable penmanship, tell their stories on the road to redemption, and at the end, create a scrapbook of sorts of their time in the competition.
Want to see what each rival wrote in his or her journal? Flip through the below photo galleries to get an insider's look at actual pages from their journals plus behind-the-scenes photos from some of their most memorable challenges and showdowns.
Chef Tim Love's Redemption Journal
Chef Duskie Estes' Redemption Journal
Chef Eric Greenspan's Redemption Journal
Chef Spike Mendelsohn's Redemption Journal
Chef Elizabeth Falkner's Redemption Journal
Chef Jehangir Mehta's Redemption Journal
Chef Marcel Vigneron's Redemption Journal
Chef Nate Appleman's Redemption Journal
Chef Amanda Freitag's Redemption Journal
More posts from Maria Russo.
Similar Posts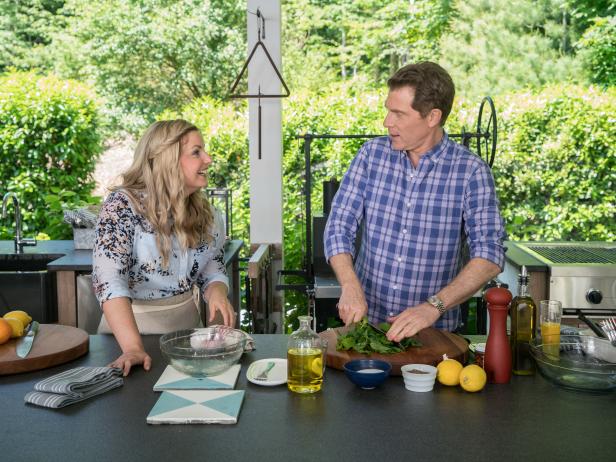 Get the latest details on the all-new series, The Bobby and Damaris Show....