You've decided to skip the big dinner and throw a New Year's Eve party, but it's just one day away. Don't fret; there's still time to throw an all-out bash that will also allow you to enjoy time with your guests.
So let's throw a party! I've compiled a few of my favorite recipes that will complete your menu (with bubbly, of course). Keep the items small, but make sure they're filling:
Hummus — it's a must for any party at my house. You can make it the morning of your party and it only takes mere minutes to whip everything up in a food processor. Toast up your own pita chips, too, and this one is good to go.
Try this recipe: Red Pepper Hummus With Toasted Pita Triangles
Spiced nuts (pictured above) are great to have on hand for the holiday season and the same goes for New Year's Eve. Make these the day before, reheat them for a quick minute in the oven, and serve them at your party. Feel free to get creative with this recipe, like I did, and add other nuts besides pecans.
Try this recipe: Food Network Magazine's Sweet-and-Spicy Pecans
I'm a sucker for anything with figs, so these crackers are perfect — plus you can make the mustard-onion jam the night before and assemble these the day-of.
Try this recipe: Food Network Magazine's Mustard-Onion Jam Crackers With Figs
Fried ravioli has been my go-to fun-conversation-starter appetizer for years. There's just something so comforting about this recipe. Serve them with your favorite red sauce and call it a day.
Try this recipe: Food Network Magazine's Toasted Ravioli
I admit it. I'm guilty of roasting heads of garlic once or twice a week just because I like the way it makes my house smell. Throw some on a toasted piece of bread and you've created a bruschetta that will impress your guests. I like to add some Parmesan into this recipe, too.
Try this recipe: Roasted Garlic Bruschetta
Don't overthink dessert. Just bake up one batch of these sweet and salty brownies from Ina Garten and you'll have finished off the night on a perfect note. Make these the morning of your party and cut them up just before guests arrive.
Try this recipe: Ina Garten for Food Network Magazine's Salted Caramel Brownies
Wash everything down with a cocktail. Chances are you'll already be chilling a bottle or two of Prosecco or champagne, so just add three more ingredients to create Giada's refreshing cocktail.
Try this recipe: Sgroppino Italian Cocktail
Always remember: Read through all the recipes before you start prepping for your party so you have a better understanding of how much time each one will take.
Happy New Year's Eve, Food Network friends!
More posts from Gaby Dalkin.
Similar Posts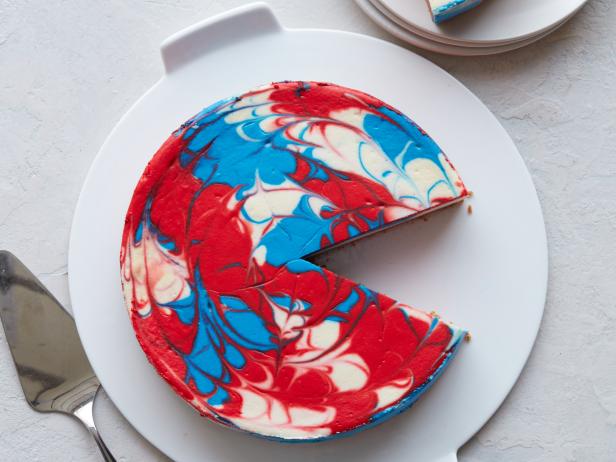 This week, our social feeds were inundated with red, white and blue....