When it comes to decking the halls, you can be sure that your favorite Food Network stars have no-fail recipes, easy entertaining tips and party-ready menus to help you host your best holiday ever. But have you ever wondered how these chefs celebrate the season when they're away from the cameras? Among them, which are known for an infectious Christmas spirit, and who prefers to spend a casual holiday enjoying non-traditional eats and drinks? Do they like to curl up in front of the fireplace with their families, or are they drawn to the hustle and bustle of the season? We recently caught up with Paula Deen, Sunny Anderson, Alton Brown, Bobby Flay and more Food Network favorites to find out the answers to these questions and more, and what they told us may surprise you.
Test Your Knowledge: How FN Stars Celebrate the Holidays
Think you know how the chefs celebrate the holidays? Take this quiz to find out, and learn about their plans for this season, memories of holidays past, ultimate Christmas menus and more bits of seasonal trivia.
Congratulations - you have completed Test Your Knowledge: How FN Stars Celebrate the Holidays. You scored %%SCORE%% out of %%TOTAL%%. Your performance has been rated as %%RATING%%

Your answers are highlighted below.
Check out these behind-the-scenes images to see your favorite Food Network chefs, a reindeer named Comet and a puppy come together at Food Network's holiday promo shoot to celebrate the season.
More posts from Maria Russo.
Similar Posts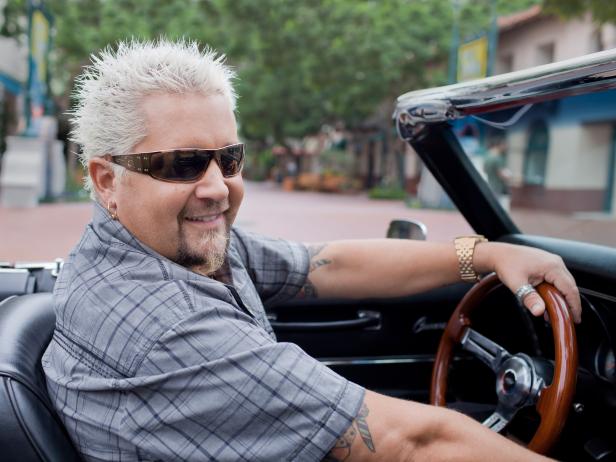 Get the first look at Guy Fieri's upcoming series, Guy's Family Road Trip....