Wonder how the food for Episode 1 of The Next Iron Chef: Redemption got on the beach? What about the unforgettable auction episode with calf heads, a giant mortadella and paiche fish that sent Chef Falkner home? Or how about what happens to all the leftover food? The culinary team at Food Network gives fans a peek at what it's like on set from a food perspective. Click the play button above to watch exclusive commentary from Alton, Simon and Geoffrey, too.
Fun facts — The Next Iron Chef: Redemption Kitchen Set includes
194 Pots and Pans
754 Plates, Bowls, Glasses and Accessories of Various Shapes and Sizes
14 Blenders Plus Extra Carafes
18 Whisks
30 Tongs of Varying Sizes
4 Meat Grinders
145 Spices, Chemicals, Dried Herbs, Chile peppers, etc.
The most used spices include
Chile Varieties
Fennel
Cumin
The most used supplies and products are
Paper Towels
Olive Oil
Bacon
Bread
More posts from Sarah De Heer.
Similar Posts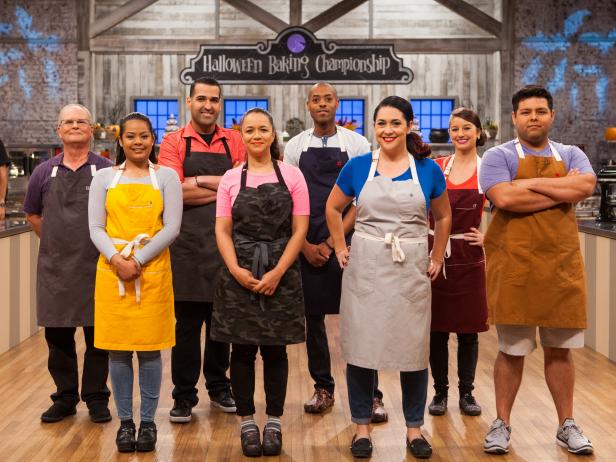 Get the details on the all-new season of Halloween Baking Championship, premiering on Sunday, Sept. 25 at 9|8c....