It's that time of year again — the holidays are fast approaching and you need gifts for all the homecooks, chefs or baking enthusiasts on your list this year. Well, we've rounded up the gifts of their food-loving dreams. It's alright if some of these get added to your very own holiday wish list, too (we won't tell).
Art Prints
Food-inspired art prints are the perfect addition to any cook's kitchen. Farmers' market finds and sweet treats look extra delicious in illustrated form.
(Pictured top row from left: Lucile's Kitchen, Very Sarie, Lucile's Kitchen; Pictured bottom row from left: Eva Juliet, Anek, Geraldine Adams)
Calendars
A food-themed calendar is the perfect gift for that hard-to-buy-for name on your list. Everyone needs one and these will keep the recipient on schedule (and well fed).
(Pictured left: 42 Pressed; Pictured upper right: Katherine Codega; Pictured lower right: Sweet Fine Day)
Tea Towels and More
If art prints and calendars won't fit the bill, you're in luck. The food-inspired gifts don't stop there. A beautiful wooden recipe card box keeps those treasured family recipes tucked away (making a great gift for a newlywed) and a handmade tea towel keeps a kitchen tidy. Keep your friends and family organized outside of the kitchen, too, with market totes and notepads.
(Pictured upper and lower left: Poketo; Pictured right: Sweet Fine Day)
(Pictured lower left and right: Rifle Paper Co.; Pictured upper left: SusyJack*)
(Photo courtesy of: Yours is the Earth)
Wondering how to package it all up? Give a hint at what's inside with these unique gift wraps. Add a mini spatula or wooden spoon as a fun present topper, too.
(Pictured left: Yours is the Earth Shop; Pictured right: INK + WIT)
Once a month, Kelly from Oh So Beautiful Paper, a blog all about fabulous paper goods, will be stopping by to share with readers two of her favorite things: food and stationery.
More posts from Kelly Lanza, Oh So Beautiful Paper.
Similar Posts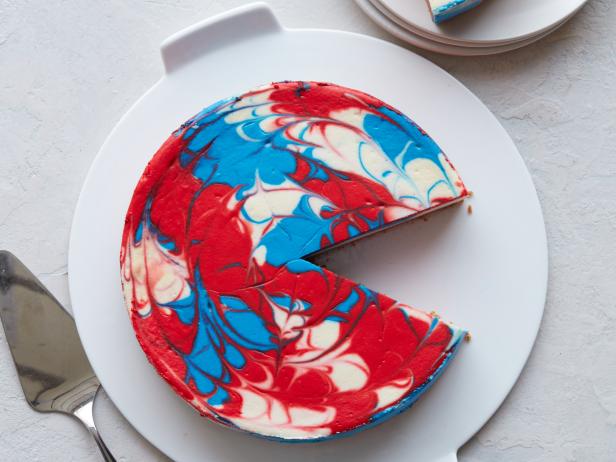 This week, our social feeds were inundated with red, white and blue....