After the endless pies and casseroles of Thanksgiving, think about giving yourself a quasi cleanse before the holidays — all the while incorporating seasonal favorites. This week, we're all about winter squash. And lucky for us, the winter squash category includes some of the most popular ones, like butternut, acorn and kabocha. It turns out that squash is low-cal on its own and these recipes don't contain a trace of butter or cream.
Food Network Magazine's Spiced Squash With Yogurt Dressing boasts spiced, roasted kabocha squash drizzled with a low-fat yogurt sauce and pomegranate seeds.
Slow cookers are a lifesaver when it comes to keeping things balanced without forsaking flavor. Food Network Magazine's Slow-Cooker Squash Stew (pictured above) comprises butternut squash, chickpeas and Swiss chard. That sprinkle of Parmesan, however, is up to you.
For a fresh take on fall produce, look to Marcela Valladolid's recipe for Food Network Magazine, Roasted Butternut Squash Salad With Tangerine-Rosemary Vinaigrette. In between bites of butternut squash come juicy tangerines, dried cranberries and spinach. Ina Garten's Roasted Butternut Squash Salad With Warm Cider Vinaigrette blends apple cider and cider vinegar for a tangy contrast to squash roasted with maple syrup.
Healthy Curried Spaghetti Squash, tangled with grated ginger, garam masala and honey, strikes a bright balance between sweet and sour.
Now that we've reached December, arguably the most decadent month on the calendar, it feels so good to experiment with the healthy side of winter squash.
More winter squash recipes from family and friends:
Feed Me Phoebe: African Peanut Stew With Shrimp and Butternut Squash
Jeanette's Healthy Living: Spicy Thai Coconut Winter Squash Noodle Soup
The Heritage Cook: Spaghetti Squash Two Ways
Napa Farmhouse 1885: Roasted Winter Squash Muffins With Honey and Molasses
Virtually Homemade: Butternut Squash Mac and Cheese With Sage and Bacon Breadcrumbs
Red or Green?: Spicy Twice-Baked Stuffer Winter Squash
Devour: Rachael Ray's Easy Pumpkin and Winter Squash Lasagna
Thursday Night Dinner: Butternut Squash Mac and Cheese
HGTV Gardens: Garden-to-Table: Winter Squash
More posts from Allison Milam.
Similar Posts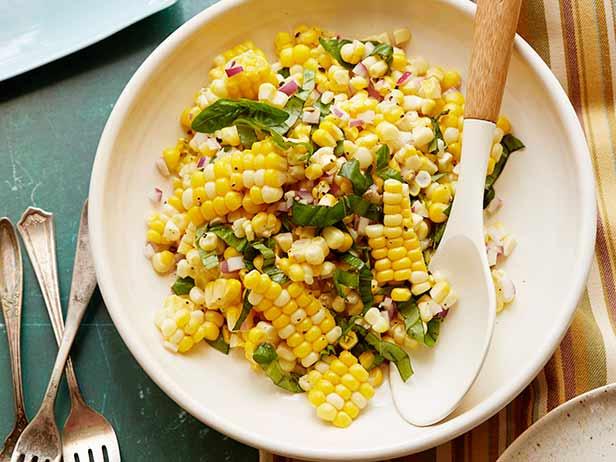 Think beyond the usual presentation of corn with butter and salt....