With the upcoming holiday, it's all about getting the family gathered around a Thanksgiving table full of food. With that in mind, there are two new shows to watch this Sunday that check off both those boxes.
Guy's Big Bite: Guy's Family Reunion
What happens when Guy Fieri and his extended family get together for a reunion in Nag's Head, N.C.? A week-long, no-holds-barred gathering that's filled with food cooked up by Guy himself. Beyond the food, there are games on the beach, deep sea fishing and crabbing. Get to know Guy on a personal level from his family's perspective.
Tune in: Sunday, November 11 at 12pm/11am c
Iron Chef America: Thanksgiving Showdown
If you've ever wondered what it would be like if the Chopped judges battled it out in Kitchen Stadium, here's your chance. Three Iron Chefs (Michael Symon, Marc Forgione and Geoffrey Zakarian) will join sides for the first time to battle it out against Chopped judges Aarón Sanchez, Scott Conant and Marc Murphy in a Thanksgiving showdown to determine which team's Thanksgiving dishes will reign supreme.
Tune in: Sunday, November 11 at 10pm/9c
More posts from Joseph Erdos.
Similar Posts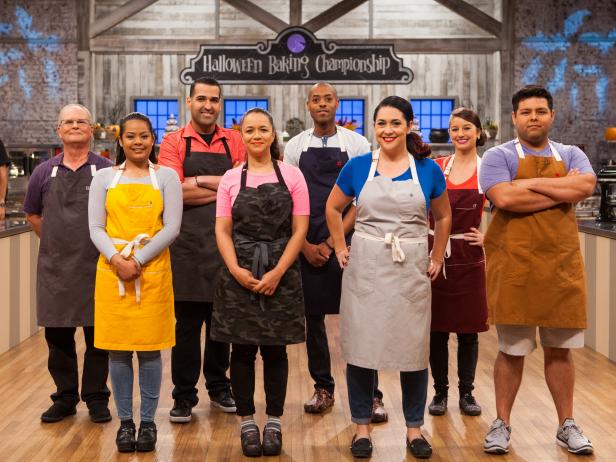 Get the details on the all-new season of Halloween Baking Championship, premiering on Sunday, Sept. 25 at 9|8c....