Having a hard time deciding what pie to make for Thanksgiving dessert? Take a departure from the traditional and try Food Network Magazine's Pumpkin Spice Cake With Chocolate-Pecan Filling from page 112 of the November issue (pictured above). We took our favorite parts of pumpkin, pecan and chocolate pies and layered them together to make this centerpiece cake.
Not a chocoholic? Skip the chocolate glaze and opt for this easy pumpkin cream cheese frosting instead:
Beat together 1 pound room temperature cream cheese, 1 stick room temperature unsalted butter, 1/3 cup pumpkin purée, 1/4 cup carrot baby food, 1 teaspoon each vanilla extract and orange zest, and 1/4 teaspoon each ground cinnamon and freshly grated nutmeg on medium-high in a stand mixer fitted with a paddle attachment (or a large bowl if using a hand mixer) until very smooth, about 2 minutes. Adjust the speed to low and add 4 cups of confectioners' sugar, in batches, until the frosting is smooth. Refrigerate for at least 1 hour before frosting your cake. (Cake can be frosted and refrigerated up to 2 hours before serving.) Enjoy!
More posts from Leah Brickley.
Similar Posts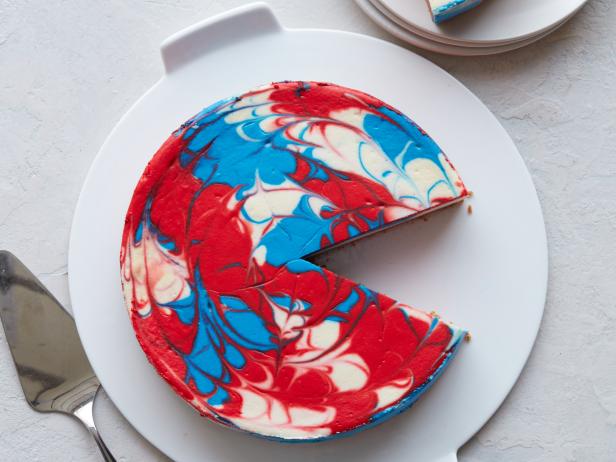 This week, our social feeds were inundated with red, white and blue....