This time of year, as the days get shorter and the weather turns chillier, few things are more comforting than a hearty, piping-hot meal that's loaded with rich, bold flavors. A warming bowl that never disappoints, chili is a cinch to prepare and can be easily adapted to your family's favorite tastes and ingredients.
Food Network Magazine take everyday chili to a hot new level with its one-pot Spicy Vegetarian Chili (pictured above), made with a fragrant spice mixture of chili powder, cumin and oregano and a single, spicy chipotle pepper in adobo. Fresh, seasonal vegetables and beefy pinto beans add so much heft to this thick and hearty bowl that you won't miss the meat of a traditional turkey or chicken chili. For simple family-friendly serving, set up a chili bar with an assortment of your favorite toppings, like Cheddar cheese, fresh scallions and more, and let everyone build his or her ideal chili bowls.
To round out the meal, bake a batch of Paula's old-fashioned Biscuits (pictured right). These light, fluffy beauties take just over a half hour to prepare and turn out wonderfully golden brown every time. Paula uses just a handful of everyday ingredients to prepare this tried-and-true side, best used as a second spoon to sop up the saucy, spicy chili.
For more warming recipes, download the Food Network Favorite: Super Soups app, available in the App Store.
Meatless Monday, an international movement, encourages people everywhere to cut meat one day a week for personal and planetary health. Browse more Meatless Monday recipes.
More posts from Maria Russo.
Similar Posts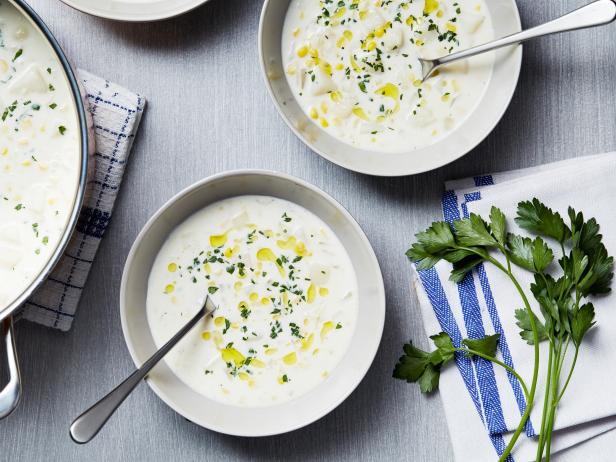 Get your fill of this exceptional summer grain while the peak season lasts....