At Rohrer's Tavern in North Bend, Ohio, Robert Irvine found an outdated eatery with an unadorned dining space and basic-at-best food to match. Lisa Kendall is the owner of this decades-old restaurant, and she needed Robert and his Restaurant: Impossible team to help Rohrer's avoid a looming closure. We checked in with Lisa a few months after the transformation to see how her restaurant is doing now.
After the renovation, Rohrer's saw year-over-year growth of $20,000 for the month of September. Lisa explains that while the restaurant used to attract only local customers, it is now "pulling people from other neighborhoods" as well.
"Everyone loves the new look and for the most part loves the menu," she says. Rohrer's is still serving most of the menu items that Robert created for them, and they've added a few of their previously popular dishes to their list of offerings.
Since Robert left, the kitchen staff has been held "accountable for everything," Lisa explains. She now challenges them when they tell her that something cannot be done, and says she has "made it clear that I am not just the owner. I am the boss and manager." She adds, "Criticism is still something that no one in the kitchen likes, but I do it as constructively as possible."
Still working in the kitchen, Stacy "finally has a staff that she can count on," Lisa tells us. "Stacy has always been and continues to be my right hand."
Bev and Renee are both shift leaders, and Aunt Sandy has returned to serving. "She is doing really great with the menu and the computer," Lisa says of Sandy.
For Lisa, one of most beneficial aspects of the Restaurant: Impossible experience was the food-cost lesson she received from Robert. She says, "I couldn't thank him enough for sitting down with me to show me how it should be done." Today Rohrer's spends about 34 to 36 percent on food, but Lisa notes that she is "still working diligently on making it lower."
Looking back on the transformation, Lisa tells us, "It has truly been a blessing and brought life back to not only me but to my staff."
More From Restaurant Revisited:
Poco's on the Boulevard (November 21)
Oleander Bar and Grill (October 17)
Valley Inn (October 10)
Whistle Stop (October 3)
The Maple Tree Cafe (September 26)
Michele's (September 19)
Paliani's Restaurant (September 12)
Frankie's (September 5)
Gusanoz (August 29)
Stella's (August 8)
Italian Village (August 1)
Zandi's (July 25)
The Main Dish (July 18)
Longbranch Steak and Seafood (July 11)
Horton's Kids (June 13)
Pollard's (May 30)
University Grill (May 23)
Ristorante Barolo (May 16)
Pappas (May 9)
Mama Lee's (May 2)
Pelican Grill (April 25)
Valley View (March 14)
More posts from Maria Russo.
Similar Posts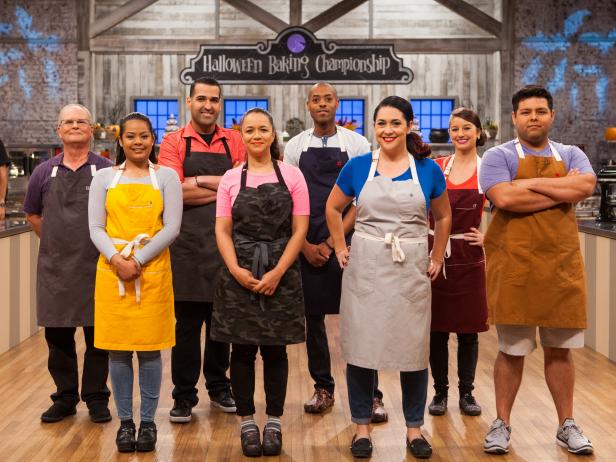 Get the details on the all-new season of Halloween Baking Championship, premiering on Sunday, Sept. 25 at 9|8c....