When Robert Irvine arrived at Poco's on the Boulevard in Kansas City, Mo., he met owner Claudia Endicott and her sister, Danna Gutierrez, who were ready and anxious to receive Robert's constructive criticism about their Latin restaurant. Since their mother passed away several months ago, Poco's had been dishing out inconsistent food, and Claudia had struggled with earning the respect of her staff. Robert and the Restaurant: Impossible team spent two days revamping the dining room and overhauling the menu, and in the end, they helped return Poco's to its former glory. We checked in with Claudia a few months after Robert left to see how the restaurant is doing today.
Since the renovation, diners have been pleased with the changes at Poco's. The restaurant is once again making a profit, and sales have risen $20,000 from July to August.
Claudia appreciates the updated decor, including the new paint color and expanded bar, and says that it has been well received by customers. "The counter space makes it more comfortable to spend time at the bar," she tells us. She especially like the photo of her mom, Poco's founder, which was hung near the entrance. "I feel like she's present when I see it," Claudia says of the image.
Robert's new menu has proven to be a hit with customers, but Claudia says that she's added a few dishes from their previous menu, like her "Mom's award-winning fish tacos and basic burritos."
The cooks now are working with Poco's original recipes, and Claudia adds that they "are creating a recipe book to instruct new employees as well as control food servings and portions." Claudia has been spending more time in the kitchen recently and "is learning how to prepare the food as well as helping to direct staff during heavy volume."
Claudia notes that she and Danna have been "more sensitive to each other" since Robert left. She's happy to report that she has "improved in her professional mannerism" and is being respected by her staff. "We are looking forward to the future and what it may hold for Poco's," she says.
More From Restaurant Revisited:
Oleander Bar and Grill (October 17)
Valley Inn (October 10)
Whistle Stop (October 3)
The Maple Tree Cafe (September 26)
Michele's (September 19)
Paliani's Restaurant (September 12)
Frankie's (September 5)
Gusanoz (August 29)
Stella's (August 8)
Italian Village (August 1)
Zandi's (July 25)
The Main Dish (July 18)
Longbranch Steak and Seafood (July 11)
Horton's Kids (June 13)
Pollard's (May 30)
University Grill (May 23)
Ristorante Barolo (May 16)
Pappas (May 9)
Mama Lee's (May 2)
Pelican Grill (April 25)
Valley View (March 14)
More posts from Maria Russo.
Similar Posts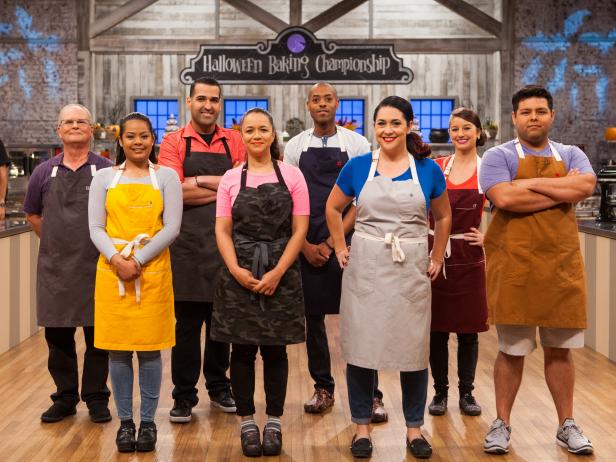 Get the details on the all-new season of Halloween Baking Championship, premiering on Sunday, Sept. 25 at 9|8c....