Week after week, you come to FN Dish to get the latest scoop on The Next Iron Chef, read exclusive exit interviews from eliminated rivals, caption sneak-peek images, cast your vote in Rival Recipe cook-offs and more. But did you know that there's an entire Next Iron Chef online headquarters dedicated to this season's chefs and the judges? That's right — we've created an all-access Next Iron Chef guide at FoodNetwork.com/NIC where you can discover never-before-seen images, one-on-one video interviews with rivals and insider information from Food Network's culinary team, and even cast your vote in the Next Iron Chef Fan Vote.
If you haven't been there to check it out yet, we invite you to take a look around to see what's there.
Photos
Interested in a behind-the-scenes look at the rivals and judges on set? Then you'll want to flip through this revealing slideshow. Want to see what went down each week? Check out the photo galleries below for a roundup of the top, most-memorable moments from every episode.
Episode 1 Episode 2 Episode 3 Episode 4
Videos
Take a peek inside the personal knife kits of Chefs Amanda Freitag, Spike Mendelsohn, Nate Appleman and other Redemption rivals and find out what else these chefs are packing besides common cutlery.
We talked to the rivals to find out their favorite moment on The Next Iron Chef, what it's like to cook under pressure and the one-dish do-over they'd like to be granted. Find out what they had to say.
Fan Vote
You can help your favorite rival chefs take the top seat in the Next Iron Chef Fan Vote by voting for them up to 10 times per day. Who do you want to see win? Vote online now.
Fan Feed
If you've ever wanted to have a conversation with a Next Iron Chef hopeful, now is your chance. Check out our Fan Feed to add your voice to the #NextIronChef conversation and Tweet alongside rivals and judges.
More posts from Maria Russo.
Similar Posts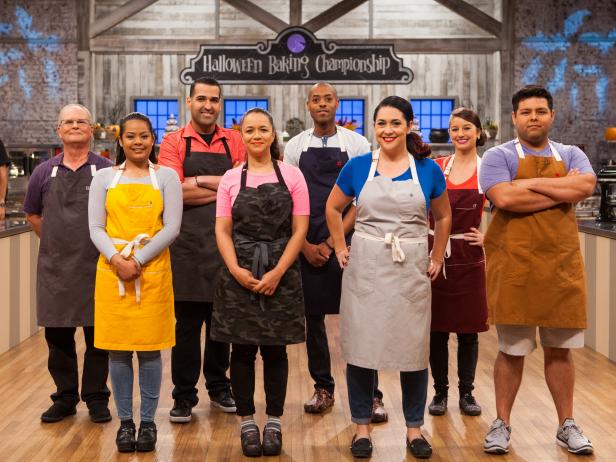 Get the details on the all-new season of Halloween Baking Championship, premiering on Sunday, Sept. 25 at 9|8c....