There has always been something deliciously spooky about wire baskets. Even the quaintest Victorian type conjures up memories of my Connecticut childhood when small groups of us ventured out on Halloween, letting the owls guide our way down seemingly endless and dark winding drives to the trick-or-treat prize.
Now I love placing something orange (but not too bright) or a dulled red fruit in a wire basket as a nod to the Halloween palette. Something with an irregular shape, a root vegetable perhaps, also looks great in a black wire basket, especially when it's sticking out through the wire.
I've seen black wire baskets in stores and on many websites this season, and am quite fond of the vintage pieces from any century or style: Victorian, art deco, midcentury or shabby chic. Any of these will do.
Since they have a common denominator of black wire, the styles mix well. With their various shapes and sizes, they create a wonderful focal point, either in a row or clumped together on a coffee table, or by the entrance or front steps, where trick-or-treaters or party guests will be sure to spot them.
I like to put my wire baskets on a black tray to give them a spooky base. And if you have any metal or wire baskets that are rusty, they make for an even creepier presentation. Black trays also look smashing on New Year's Eve, topped with a touch of glitz and confetti, so this is a sage holiday investment for the whole season.
You may know by now that I'm not a DIY type of designer, but I've always loved playing with those broken black wire hangers from the cleaners (you probably have some in the back of your closet) to add drama to Halloween. They are easy to bend or twist into any structural shape using wire cutters from the hardware store. Remember, if you want to hang your creation, just refrain from clipping off the top of the hanger.
Design Director Wendy Waxman has been at Food Network since its inception decorating sets, designing tabletop displays and special events, and styling cookbooks. Among her projects are the altar displays for Iron Chef America and the sets of 30 Minute Meals, Secrets of a Restaurant Chef, Cooking for Real and Ten Dollar Dinners. Wendy's favorite pastime is sleuthing for colorful objects and she can be spotted pursuing her quest anywhere, anytime.
More posts from Wendy Waxman.
Similar Posts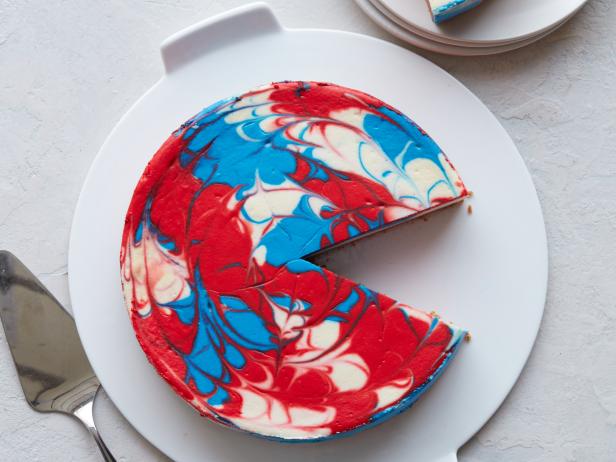 This week, our social feeds were inundated with red, white and blue....