When autumn hands you a bounty of butternut squash, what do you do with it? You could caramelize it with butter, roast it until tender or serve it with pasta, but you might also puree it into a thick, hearty soup. Butternut squash pairs well with other flavors of fall, like pumpkin and cinnamon, and Michael Chiarello's Roasted Butternut Squash Soup recipe combines them all to create an in-season bowl of comfort.
To prepare, Michael first roasts butternut squash with a sweet and tangy mixture of balsamic vinegar and molasses before adding it to a pot of sautéed vegetables, coriander and a single cinnamon stick. A pass through the blender before serving guarantees that this hearty soup will turn out thick and smooth every time. For added texture, top each bowl with a dollop of creamy mascarpone cheese and a few crunchy pumpkin seeds before enjoying. Be sure to swap in vegetable stock or broth for the chicken stock to keep this meal meatless.
Just as satisfying as butternut squash soup, Alton's Lentil Soup is a five-star recipe packed with fresh vegetables and a trio of fragrant spices: cumin, coriander and grains of paradise. Made entirely in one pot, this healthful bowl features a whole pound of lentils, so it will fill you up in a flash. Alton notes that you can use chicken or vegetable broth to make this soup, but if you want to maintain a meatless meal, opt for the veggie variety.
Meatless Monday, an international movement, encourages people everywhere to cut meat one day a week for personal and planetary health. Browse more Meatless Monday recipes.
More posts from Maria Russo.
Similar Posts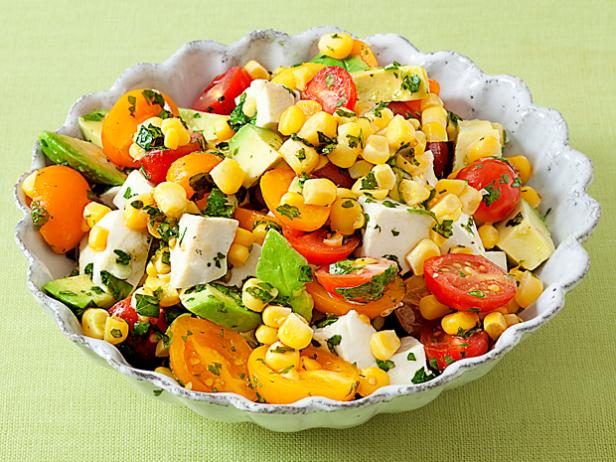 When it's too hot to cook, look no further than these tomato-focused recipes....