When Robert Irvine arrived at Whistle Stop restaurant in Hot Springs, Ark., he found an outdated dining space and dirty kitchen in desperate need of a makeover. Linda Todd, employee-turned-owner of Whistle Stop, needed Robert's help to transform her restaurant into a profitable business and effectively manage her staff. We checked in with Linda to see how the restaurant is doing a few months after its Restaurant: Impossible renovation. Hear from the owner below then take a photo tour of the restaurant and see before-and-after snapshots of the Whistle Stop's dining room and buffet station.
Since Robert left, the restaurant has begun breakfast service, which Linda says "is doing pretty well" so far. "We started doing breakfast a little over 2 weeks ago and it is doing pretty well. Hopefully it will continue to grow." She also notes that Brett does not work at Whistle Stop anymore.
In terms of the decor, Robert turned to designer Lynn Kegan to take what was once a dark and drab dining room with multicolored holiday lights, faux greenery and dated black chairs and turn it into a bright, relaxing area with comfortable, contemporary silver seating.
Additionally, the team improved the flow of Whistle Stop by moving the buffet station from one side of the restaurant to the other.
"What I love about the Whistle Stop," said Lynn, "is that we took an outdated buffet and layout that just consumed space and reimagined the look and layout to make it more customer friendly."
Tell us: What do you think of the new space?
More From Restaurant Revisited:
The Maple Tree Cafe (September 26)
Michele's (September 19)
Paliani's Restaurant (September 12)
Frankie's (September 5)
Gusanoz (August 29)
Stella's (August 8)
Italian Village (August 1)
Zandi's (July 25)
The Main Dish (July 18)
Longbranch Steak and Seafood (July 11)
Horton's Kids (June 13)
Pollard's (May 30)
University Grill (May 23)
Ristorante Barolo (May 16)
Pappas (May 9)
Mama Lee's (May 2)
Pelican Grill (April 25)
Valley View (March 14)
More posts from Maria Russo.
Similar Posts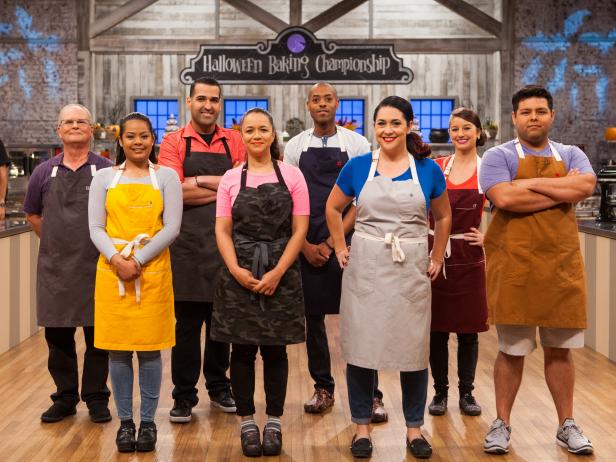 Get the details on the all-new season of Halloween Baking Championship, premiering on Sunday, Sept. 25 at 9|8c....