Valley Inn restaurant in Palos Hills, Ill., is a 40-year-old eatery with a history of success. Recently, however, the restaurant had fallen on hard times, and owner Dennis Ristucci needed Robert Irvine's help to restore Valley Inn to its former glory. In only two days, Robert and his Restaurant: Impossible team tackled a dark, dirty dining space and low-quality food before reopening to a line of hungry customers. We checked in with Dennis to see how his business is doing a few months after its renovation.
Since Robert left, sales at Valley Inn have increased nearly 85 percent. Dennis tells us that the revised menu and updated decor "have drawn new interest from the neighborhood." Among his favorite aspects of the remodel are the more inviting entry space and improved flooring.
Today, Valley Inn's menu is a mix of the restaurant's original dishes and those that Robert created, and Dennis says that "customers like the combination." Additionally, he notes that the restaurant is no longer using any frozen food. Dennis tells us his staff are "more attentive to customers" and welcome diners "with big smiles and stories about the show." He adds that "everyone has been doing their part and cleaning, too."
In a change less obvious to diners but no less significant, Faye, Dennis' mother, is no longer telling him how to run his business. "My wife and I are making all of the decisions," he says. Once again passionate about Valley Inn, Dennis believes that his dad "would be extremely proud" of the restaurant's renovation.
More From Restaurant Revisited:
Whistle Stop (October 3)
The Maple Tree Cafe (September 26)
Michele's (September 19)
Paliani's Restaurant (September 12)
Frankie's (September 5)
Gusanoz (August 29)
Stella's (August 8)
Italian Village (August 1)
Zandi's (July 25)
The Main Dish (July 18)
Longbranch Steak and Seafood (July 11)
Horton's Kids (June 13)
Pollard's (May 30)
University Grill (May 23)
Ristorante Barolo (May 16)
Pappas (May 9)
Mama Lee's (May 2)
Pelican Grill (April 25)
Valley View (March 14)
More posts from Maria Russo.
Similar Posts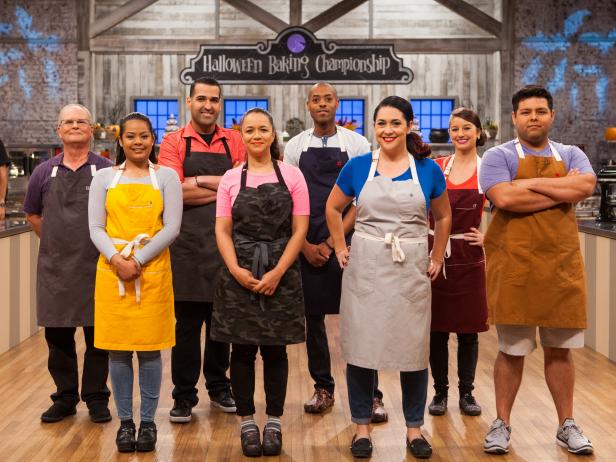 Get the details on the all-new season of Halloween Baking Championship, premiering on Sunday, Sept. 25 at 9|8c....