For Kelli Truman and Abby Grabow, owners of Oleander Bar & Grill in Olean, N.Y., Robert Irvine's visit to their restaurant was a much-needed effort to save the business they opened just six months earlier. This mother-daughter duo needed Robert's help to transform the dark dining room into a comfortable space, rethink their tired menu and improve their strained relationship if Oleander were to have any chance at lasting success. We checked in with Abby a few months after Oleander's Restaurant: Impossible overhaul to see how the business has been doing since Robert left.
In the first two weeks after the renovation, Oleander saw sales increase nearly 50 percent.
The restaurant's updated decor has been well received by diners who "love the fresh, clean, modern look of the design," Abby says. She also notes that "the serious burger, shrimp tempura and crab bisque are the best-selling items that Robert added" to Oleander's revamped menu.
Though Jaye no longer works at the restaurant, Abby says that "the staff that remains is very loyal and everyone has been working together to rebuild business."
Looking back on the transformation, Abby admits that "the food costing lesson was perhaps the most beneficial part of this entire experience." Since Robert left, she has been following "the new inventory system to sell off the majority of the excess bar inventory."
Abby believes that being on Restaurant: Impossible has helped improve her relationship with her mom, Kelli, who has accepted additional responsibilities at Oleander. "The show taught us that communication is everything," Abby says, "and that even if the restaurant closed, we are family forever." She tells us that they are now "are much more effective at compromising and finding a middle ground."
More From Restaurant Revisited:
Valley Inn (October 10)
Whistle Stop (October 3)
The Maple Tree Cafe (September 26)
Michele's (September 19)
Paliani's Restaurant (September 12)
Frankie's (September 5)
Gusanoz (August 29)
Stella's (August 8)
Italian Village (August 1)
Zandi's (July 25)
The Main Dish (July 18)
Longbranch Steak and Seafood (July 11)
Horton's Kids (June 13)
Pollard's (May 30)
University Grill (May 23)
Ristorante Barolo (May 16)
Pappas (May 9)
Mama Lee's (May 2)
Pelican Grill (April 25)
Valley View (March 14)
More posts from Maria Russo.
Similar Posts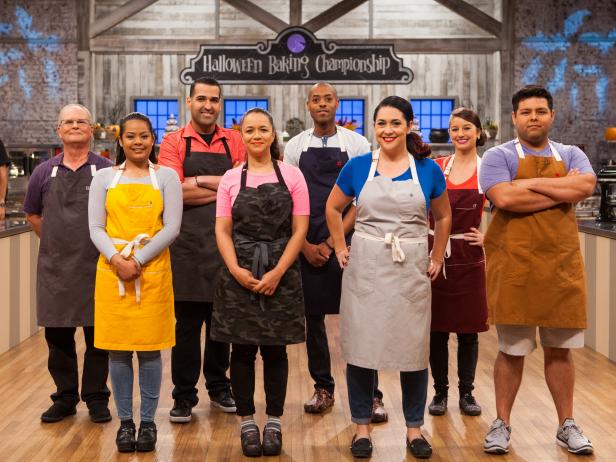 Get the details on the all-new season of Halloween Baking Championship, premiering on Sunday, Sept. 25 at 9|8c....