Here in Food Network Kitchens, we love simple, classic recipes. We are also paid to think about food all day. So we've taken classic foods and drinks and reimagined them into three, four or five different ways. No standard recipes here, just the occasional technique and pictures. Think of it as a picture recipe.
Chances are you've picked up your pumpkin to create the ultimate jack-o'-lantern or perfect pie. If that's the case, then save the seeds. They make a great snack, sweet or savory. Simply remove the seeds from the pumpkin, remove the remaining stringy flesh and lay them out on a parchment paper and let air dry for about 10 minutes.
In a small bowl, pour enough oil to lightly coat the seeds and sprinkle with salt. Spread prepared seeds out on a sheet tray or baking sheet and place in a preheated oven at 425 degrees F for 8 to 10 minutes. Be careful when removing from the oven as some seeds could pop off the sheet tray. Let cool and serve warm or at room temperature. Here are four more ways to make pumpkin seeds.
First, start with the classic version below:
Here are several new ideas to add new life to a classic:
Learn How to Roast Pumpkin Seeds: Step-by-Step Photos
More reinvented classics:
Soup
Baked Potatoes
Pancakes
Bloody Marys
Hummus
Corn on the Cob
Orzo Salad
Grilled Wings
Deviled Eggs
Salsa
Sweet Popcorn
Chicken Salad
More posts from Mary Beth Bray.
Similar Posts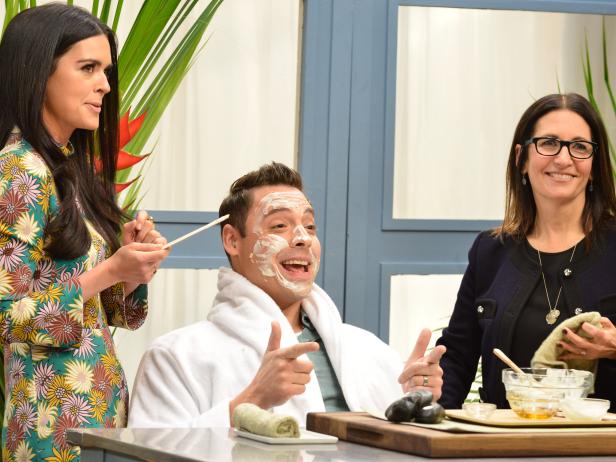 You don't have to travel somewhere exotic to make the most of your time off....