After two hard-fought battles between Chefs Madison Cowan and Lee Anne Wong then Chefs Robert Treviño and Duskie Estes, the Next Iron Chef Road to Redemption wraps up tomorrow with a third and final Kitchen Stadium showdown, this time between victors Chefs Wong and Estes. The chef whose cuisine reigns supreme will join nine rival chefs in the journey to claim the ultimate culinary title on The Next Iron Chef: Redemption, premiering next Sunday, November 4 at 9pm/8c.
Until the battle begins, however, it seems as though the focus in Kitchen Stadium will be on Road to Redemption host and judge Alton Brown. In this sneak-peek shot from tomorrow's finale, Alton turns the cameras on himself for a few moments of close-up face time before revealing the Secret Ingredient. Is he simply working on a blooper real, or is this one-man show part of the battle? Will we see the Road to Redemption's other judges, Simon Majumdar and Iron Chef Jose Garces, in similar frames?
Before you watch Chefs Wong and Estes face off for Kitchen Stadium glory, we're challenging you, Next Iron Chef Road to Redemption fans, to write your best captions (tastefully appropriate, please) for this moment in the comments below.
More posts from Maria Russo.
Similar Posts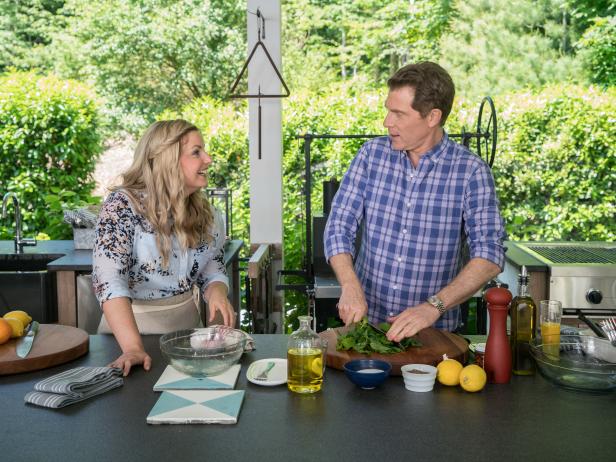 Get the latest details on the all-new series, The Bobby and Damaris Show....