Rookie restaurant owner Ashley Robertson needed Robert Irvine's help to successfully run her Las Vegas restaurant, The Maple Tree Cafe. In just two days, Robert tackled poor food quality and disorganized management in order to give The Maple Tree Cafe the transformation it deserved. We checked in with Ashley a few months after the Restaurant: Impossible renovation to see how her restaurant is doing today.
Ashley reports that since Robert left, sales at The Maple Tree Cafe have more than doubled.
The restaurant's food, she says, "is coming out great," and she credits a recipe book in the kitchen with ensuring that all dishes are made the same way every time. She says that she has "completely delegated the prep duties to everyone in the kitchen," and makes sure to "spend time watching plates go out."
Ashley tells us that she's still serving the majority of Robert's menu, and that both the apple fritter and Cuban sandwich have been well received by customers. "Everyone raves about" the Cuban sandwich, she tells us. "It wasn't something we had ever considered putting on our menu before, but it's definitely a keeper."
As for the staff at the restaurant, Ashley says that she's been pleased with Alex's work. She also has taken the lead on disciplining and firing a few employees when necessary. "I have changed a lot of my ways of thinking since the show, and I realized that lack of pride and responsibility just can't be tolerated," she tells us. She's hired new employees who are not family members to staff both the front of house and the kitchen.
Today Ashley's family is not offering as many critiques of her business as before. "I think their eyes were opened a little more to all of the work, stress, business, finance and babysitting that is really involved in the day-to-day," she explains.
Looking ahead, Ashley is excited about The Maple Tree Cafe's new venture into catering. In addition to providing boxed in-flight meals for an airline, the restaurant has teamed up with a chain of lounges in Las Vegas to provide food at two of their new locations.
More From Restaurant Revisited:
Michele's (September 19)
Paliani's Restaurant (September 12)
Frankie's (September 5)
Gusanoz (August 29)
Stella's (August 8)
Italian Village (August 1)
Zandi's (July 25)
The Main Dish (July 18)
Longbranch Steak and Seafood (July 11)
Horton's Kids (June 13)
Pollard's (May 30)
University Grill (May 23)
Ristorante Barolo (May 16)
Pappas (May 9)
Mama Lee's (May 2)
Pelican Grill (April 25)
Valley View (March 14)
More posts from Maria Russo.
Similar Posts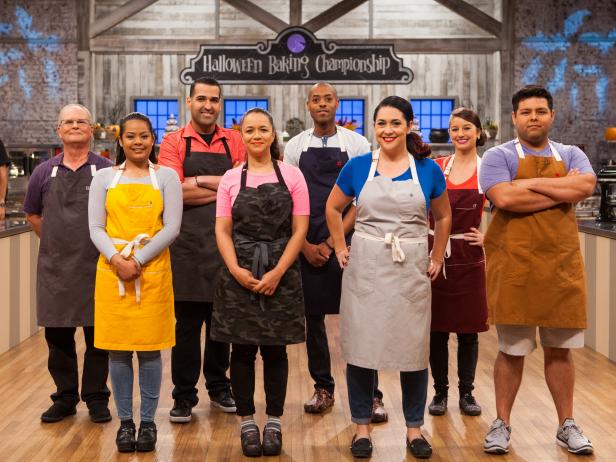 Get the details on the all-new season of Halloween Baking Championship, premiering on Sunday, Sept. 25 at 9|8c....