At Paliani's Restaurant in Burton, Mich., Robert Irvine found a decades-old Italian eatery in desperate need of a Restaurant: Impossible overhaul. He had only two days to tackle the filthy interior and disorganized kitchen at Paliani's, and help give owner Marina Bufalini the tools to improve her management. We checked in with Marina to see how Paliani's is doing a few months after its Restaurant: Impossible renovation.
Marina is happy to report that since the transformation, sales at Paliani's have increased. In June and July, the restaurant saw year-over-year growth of 46 percent and 32 percent, respectively.
Paliani's has seen a mix of returning and first-time customers coming to see the makeover and taste the new food. While some longtime diners have struggled to adapt to the updated decor and menu, many new customers are pleased, as is Marina. Of the restaurant's fresh look, she says, "I love the decor and how the light panels on the wall brighten everything and give the room more dimension."
Marina has made a few changes to Paliani's menu since Robert left. She is once again serving breadsticks, antipasto salad and pizzas, and is now giving customers the option of adding a salad to their entrée for $2 extra. She says that "the most popular dish continues to be pizza, followed by the chicken and then lasagna." In the future, she hopes to start serving lunch, though she knows that she'll need to tweak her menu to offer more traditional "daytime meals."
Although Rob and Tony are no longer cooks at Paliani's, Lisa continues to work the front of house. Marina says that she is looking to hire a kitchen manager, and thinks that she will promote someone already on staff.
While her son, Nico, still comes to the restaurant several days a week, Marina tells us that he will soon start attending daycare more often.
Marina thanks Robert and the entire Restaurant: Impossible team for giving Paliani's Restaurant a second chance at success. "The process was difficult and still is on some days, but I am better for it," she says.
More From Restaurant Revisited:
Frankie's (September 5)
Gusanoz (August 29)
Stella's (August 8)
Italian Village (August 1)
Zandi's (July 25)
The Main Dish (July 18)
Longbranch Steak and Seafood (July 11)
Horton's Kids (June 13)
Pollard's (May 30)
University Grill (May 23)
Ristorante Barolo (May 16)
Pappas (May 9)
Mama Lee's (May 2)
Pelican Grill (April 25)
Valley View (March 14)
More posts from Maria Russo.
Similar Posts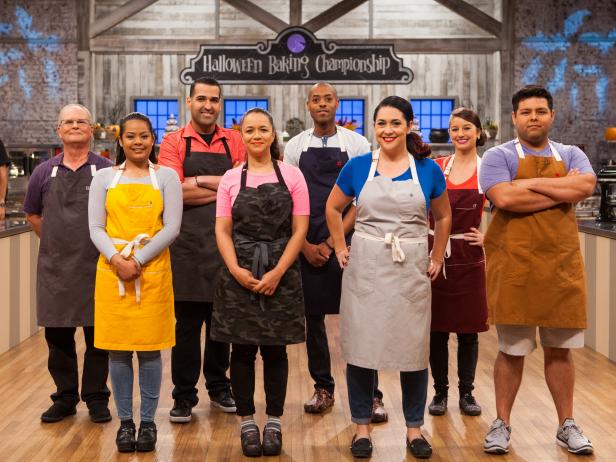 Get the details on the all-new season of Halloween Baking Championship, premiering on Sunday, Sept. 25 at 9|8c....